---
Seems Like Murder Here
Southern Violence and the Blues Tradition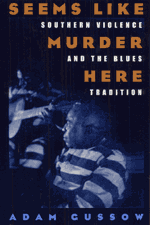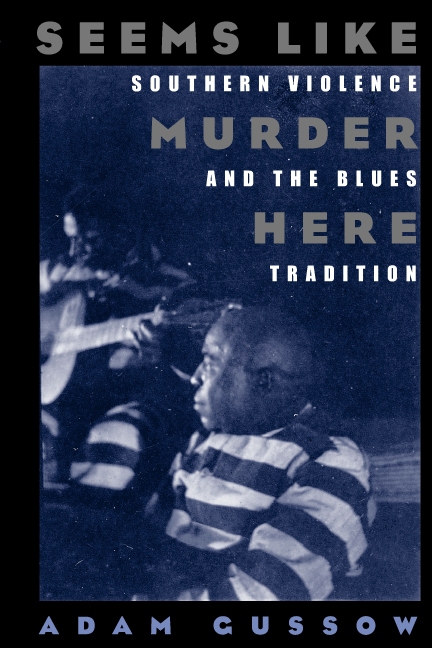 360 pages | 6 x 9 | © 2002
Winner of the 2004 C. Hugh Holman Award from the Society for the Study of Southern Literature.

Seems Like Murder Here offers a revealing new account of the blues tradition. Far from mere laments about lost loves and hard times, the blues emerge in this provocative study as vital responses to spectacle lynchings and the violent realities of African American life in the Jim Crow South. With brilliant interpretations of both classic songs and literary works, from the autobiographies of W. C. Handy, David Honeyboy Edwards, and B. B. King to the poetry of Langston Hughes and the novels of Zora Neale Hurston, Seems Like Murder Here will transform our understanding of the blues and its enduring power.
Contents
Preface
Introduction
1. "I'm Tore Down"
Lynching and the Birth of a Blues Tradition
2. "Make My Getaway"
Southern Violence and Blues Entrepreneurship in W. C. Handy's Father of the Blues
3. Dis(Re)memberment Blues
Narratives of Abjection and Redress
4. "Shoot Myself a Cop"
Mamie Smith's "Crazy Blues" as Social Text
5. Guns, Knives, and Buckets of Blood
The Predicament of Blues Culture
6. "The Blade Already Crying in My Flesh"
Zora Neale Hurston's Blues Narratives
Epilogue
Acknowledgments
Notes
Bibliography
Index
Society for the Study of Southern Literature: C. Hugh Holman Award
Won

Popular Culture Assoc./American Culture Assoc.: John G. Cawelti Book Award
Honorable Mention

View
Recent Awards
page for more award winning books.
For more information, or to order this book, please visit https://press.uchicago.edu
Google preview here