---
The Mana of Mass Society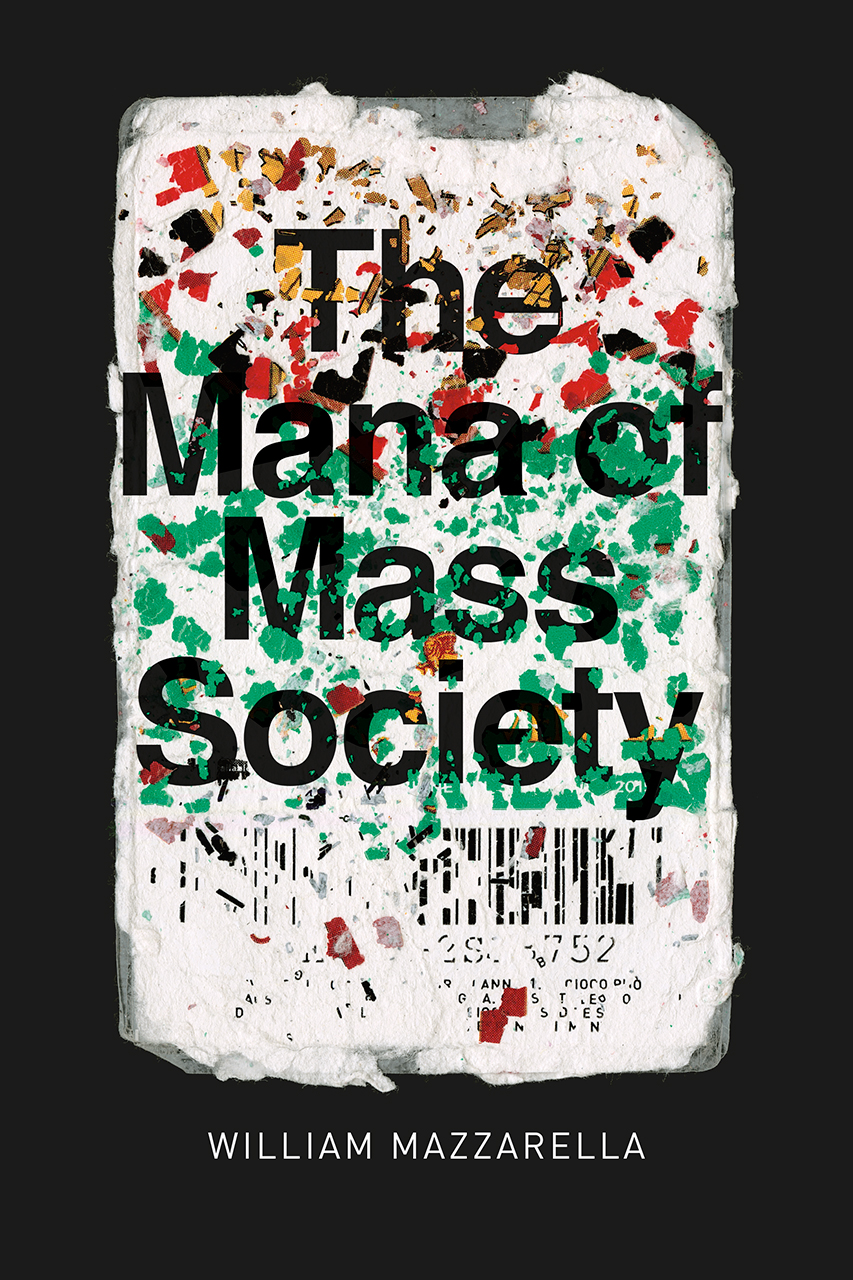 224 pages | 5 1/2 x 8 1/2 | © 2017
 
We often invoke the "magic" of mass media to describe seductive advertising or charismatic politicians. In The Mana of Mass Society, William Mazzarella asks what happens to social theory if we take that idea seriously. How would it change our understanding of publicity, propaganda, love, and power?
 
Mazzarella reconsiders the concept of "mana," which served in early anthropology as a troubled bridge between "primitive" ritual and the fascination of mass media. Thinking about mana, Mazzarella shows, means rethinking some of our most fundamental questions: What powers authority? What in us responds to it? Is the mana that animates an Aboriginal ritual the same as the mana that energizes a revolutionary crowd, a consumer public, or an art encounter? At the intersection of anthropology and critical theory, The Mana of Mass Society brings recent conversations around affect, sovereignty, and emergence into creative contact with classic debates on religion, charisma, ideology, and aesthetics.
Table of Contents
Contents
Acknowledgments
Introduction
A Certain Rush of Energy
Part I: The Social in the Subject
Chapter 1: Modern Savagery
Mana beyond the Empiricist Settlement
Chapter 2: Ecstatic Life and Social Form
Collective Effervescence and the Primitive Settlement
Part II: The Subject in the Social
Chapter 3: Anxious Autonomy
The Agony of Perfect Addressability and the Aesthetic Settlement
Chapter 4: Are You Talking to Me?
Eros and Nomos in the Mimetic Archive
Notes
References
Index
Review Quotes
Religion
"A daring, wise book about the mysterious energies generated by mass media, which, coursing through modern life, enchant and quicken us, for good and for ill."
Reading Religion
"In addition to providing a critical theory of culture and a history of anthropology, The Mana of Mass Society also represents a useful plea in favor of anthropology. It not only proposes theoretical avenues but also shows how to give contemporary relevance to dusty and/or mystificatory concepts and theories."
Michael T. Taussig, Columbia University
"Effervescent with intellectual energy, Mazzarella's Mana of Mass Society is that exceedingly rare book that stands equal to its subject matter. More than a century after its formulation as a general theory of magic, this book performs here its eternal return, making us suddenly aware of that unacknowledged magic of modernity that like a flash surfaces at a moment of danger."
Leela Gandhi, Brown University
"The Mana of Mass Society advances anthropology's increasingly pivotal contributions to social and critical theory. Mazzarella gives a new charge to prompts from post-secularist and ontological perspectives—concerning belief, for example, and alliances between human and non-human worlds within modernity—in this brilliant meditation on magical thinking."
Kathleen Stewart, University of Texas at Austin
"This book feels its way into thinking differently about a world of incipience beyond the zero-sum academic drama-storms that purify anthropological objects. Here, the undead ethnographic object of encounters and gestures returns to re-prompt attentive description."
For more information, or to order this book, please visit https://press.uchicago.edu
Google preview here