---
Living without the Dead
Loss and Redemption in a Jungle Cosmos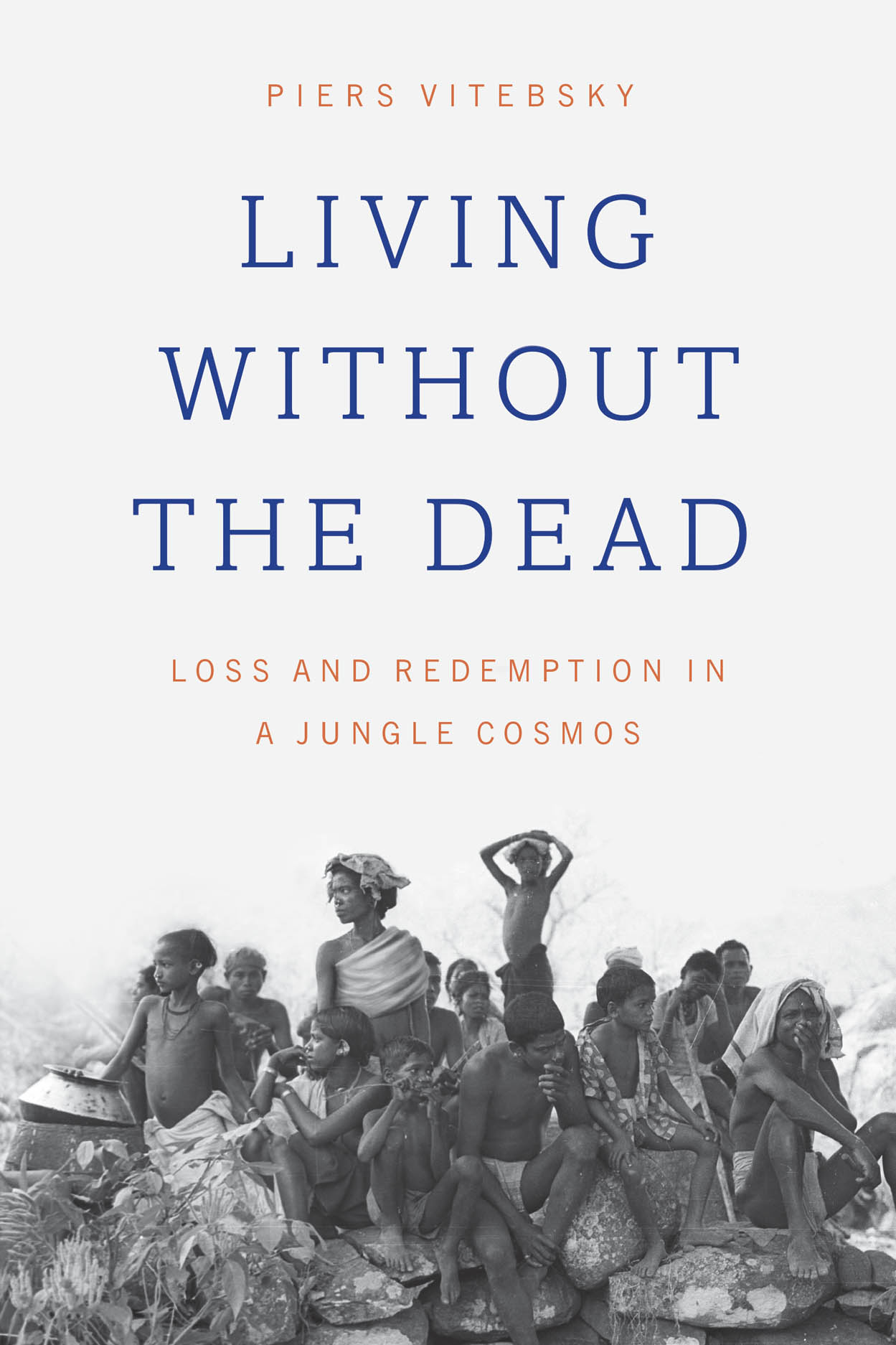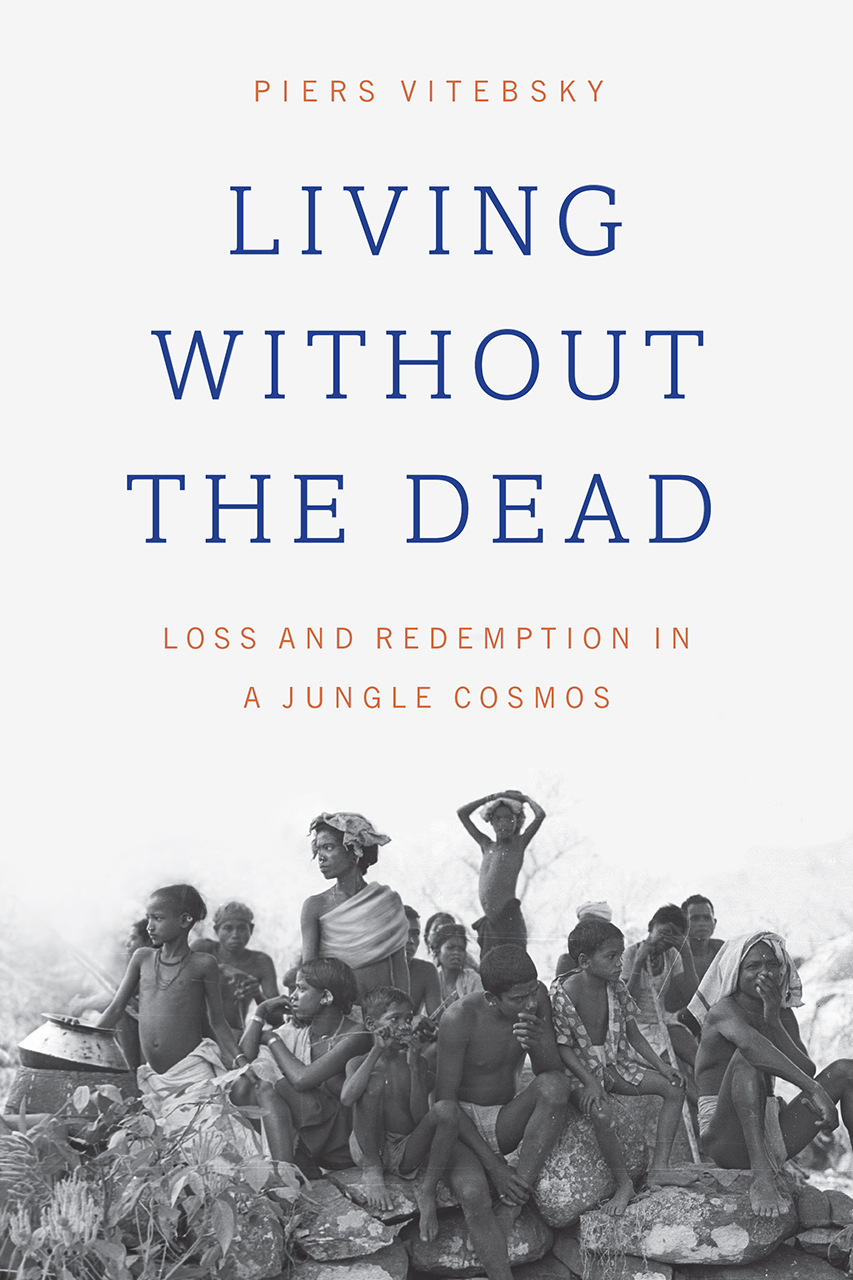 380 pages | 62 halftones, 20 line drawings | 6 x 9 | © 2017
Just one generation ago, the Sora tribe in India lived in a world populated by the spirits of their dead, who spoke to them through shamans in trance. Every day, they negotiated their wellbeing  in heated arguments or in quiet reflections on their feelings of love, anger, and guilt.
 
Today, young Sora are rejecting the worldview of their ancestors and switching their allegiance to warring sects of fundamentalist Christianity or Hinduism. Communion with ancestors is banned as sacred sites are demolished, female shamans are replaced by male priests, and debate with the dead gives way to prayer to gods. For some, this shift means liberation from jungle spirits through literacy, employment, and democratic politics; others despair for fear of being forgotten after death.
 
How can a society abandon one understanding of reality so suddenly and see the world in a totally different way? Over forty years, anthropologist Piers Vitebsky has shared the lives of shamans, pastors, ancestors, gods, policemen, missionaries, and alphabet worshippers, seeking explanations from social theory, psychoanalysis, and theology. Living without the Dead lays bare today's crisis of indigenous religions and shows how historical reform can bring new fulfillments—but also new torments and uncertainties.
 
Vitebsky explores the loss of the Sora tradition as one for greater humanity: just as we have been losing our wildernesses, so we have been losing a diverse range of cultural and spiritual possibilities, tribe by tribe. From the award-winning author of The Reindeer People, this is a heartbreaking story of cultural change and the extinction of an irreplaceable world, even while new religious forms come into being to take its place.
Table of Contents
Contents
List of Maps, Diagrams, and Figures
Dramatis Personae
Introduction
1          To the Underworld with Ononti the Shamaness
2          Leopard Power and Police Power, the Jungle and the State
3          What the Living and the Dead Have to Say to Each Other
4          Memories without Rememberers
5          Young Monosi Changes His World Forever
6          Doloso Complicates the Future of His Mountaintop Village
7          Shocked by Baptists
8          Christians Die Mute
9          Redeemers Human and Divine
10        Youth Economics: Life after Sonums
11        Dancing with Alphabet Worshippers: Once and Future Hindus?
 Interlude: Government Kitsch and the Old Prophet's New Message
12        Six Remarkable Women and Their Destinies
Epilogue: Spiritual Ecosystems and Loss of Theo-diversity
Acknowledgments
Glossary of Ethnic Groups and Communities
References
Index
Review Quotes
Choice
This truly magnificent text is a living monument to the strength and elegance of true ethnographic work... Students of culture, history of religions, India, and, frankly, of any discipline will learn much from this sensitive and powerful approach to inquiry. Essential."
Telegraph India
"Gripping and mind-bending... a deeply fascinating book on many levels that demands attention from the reader, and an ability to change how we think about the spirit world and meanings of modernity."
American Ethnologist
"This is an extraordinary book in two senses: it is an outstanding work of scholarship, and it is a highly original, unconventional piece of writing... the effect on the reader is devastating.  It moved me as much as anything I have read in a literary work of recent years... I am hard put to think of anything else quite like it."
International Journal of Hindu Studies
"A monumental, impressive, and insightful work of ethnography, one that could only be produced by an ethnographer of Vitebsky's evident skill, self-awareness, and endurance."
Social Anthropology
"A book that offers deep reflections on and insights into fundamental questions about the predicament of human beings in times of change."
Journal of the Royal Anthropological Institute
"All anthropologists should read this dazzling book."
 
Anthropology and Medicine
Anthropology of This Century
"Extraordinary richness . . . a joy to read . . . Vitebsky makes a case for the importance of the diversity of human religious thinking ('theo-diversity') as a parallel to the importance of bio-diversity. "                                                                                   
History and Anthropology
"A fusion of horizons beyond what even Gadamer might have imagined."
Religion and Society
"Living without the Dead is not only a study with an unusually deep tem- poral approach to cultural change; it is also a perfect illustration of what ethnographic fieldwork is about. . . . Beyond the richness of its ethnographic material and specificity, this volume should be of interest to scholars attracted to cultural change, religious transformation, and ethnographic epistemology in general due to the author's exposure of himself while doing research, the masterful construction of his ethnographic analysis, and his depiction of the clear dynamicity of Sora life over time."
James C. Scott, Yale University
"Incomparable. Fortunate are the Sora to have an ethnographer of such surpassing, immersive understanding. Fortunate are the students of history and religion to be shown how animism, shamanism, and conversion to monotheisms are actually experienced and understood. Fortunate beyond words are we all to have Vitebsky's summum for generations of scholars."
Marilyn Strathern, University of Cambridge
"This is a magnificent contribution to anthropology at once in time and over time—keeping faith with people's continuing lives while traversing the epochs that have transformed them forever.  Unswerving in his commitment to the task, Vitebsky brings together compassion, analytical insight and blunt speaking.  And the magic of this account is not least in the way his subjects give the world a fresh view on world religions."
Nandini Sundar, Delhi University
"This fabulous, empathetic and deeply moving account of Sora loss and longing is among the best that anthropology has ever offered. Vitebsky's beautiful prose introduces us to the meaning of conversion not just for faith but for landscapes, old conversations which are silenced and new ones which are beginning. He takes us to a world most people don't know existed, and whose defeat readers will mourn deeply."
Dilip Menon, University of Witwatersrand
"A haunting and elegiac exploration of attitudes to dying, death and grieving among the Sora of Odisha. Combining deep ethnography with masterful storytelling, Vitebsky has produced a classic of South Asian anthropology that at the same time speaks to the human condition everywhere."
Choice Magazine: CHOICE Outstanding Academic Title Awards
Won

New India Foundation: Kamaladevi Chattopadhyay Book Prize
Shortlist

Society for Humanistic Anthropology: Victor Turner Prize for Ethnographic Writing
Honorable Mention
Second place.
View
Recent Awards
page for more award winning books.
For more information, or to order this book, please visit https://press.uchicago.edu
Google preview here