9788364177590
9788364177798
9788364177675
Zofia Kulik's rich artistic career has a dual nature. Between 1970 and 1987, she worked alongside Przemysław Kwiek as a member of the duo KwieKulik, after which she began to develop a successful individual career. While KwieKulik's work has been well established as central to the East European neo-avant-garde art lexicon of the 1970's and '80s, Kulik's solo work has yet to be examined in depth. The first publication devoted solely to her work, this monograph analyzes the themes of her rich and complex oeuvre, addressing the (post)communist condition, artistic labor, intermediality, and the conditions of working as a female artist. The book forms a portrait of Kulik as an artist whose work is both deeply focused and rich in variations that reflect the socio-political shifts in her native Poland. With contributions from leading art historians, including Edit András, Angela Dimitrakaki, Ewa Lajer-Burcharth, Suzana Milevska, and Tomasz Załuski.
 
Read More

about Zofia Kulik
Read Less

about Zofia Kulik
---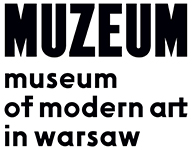 View all books from Museum of Modern Art in Warsaw
Reviews
"Zofia Kulik: Methodology, My Love, published by the Museum of Modern Art in Warsaw in the English-language series Museum Under Construction, responds to an urgent need for documenting and disseminating Kulik's solo oeuvre, paying particular attention to her complex double biography and the sociopolitical contexts of a woman artist. . . . By significantly expanding the discursive context for Kulik's work, Zofia Kulik: Methodology, My Love makes us realize how much we need her critical anti-patriarchal art at the time of an intense conservative shift in world politics."
Women's Art Journal
Back to top
Table of Contents
Introduction—Agata Jakubowska

I. Zofia Kulik: Selected Works

II. Essays

How to Live and Work with Two Artistic Biographies: Zofia Kulik's Archival Drive—Tomasz Zaluski

"Yes: for General and Social Issues, "NO" for Anything Private: Matrix P (the Public, the Private, the Personal, and the Political) in Zofia Kulik's Art—Edit András

Responsibility Is an Action, Never Simply a Feeling: Zofia Kulik's Alice's Adventures in Fucked Wonderland, or, Cleaning Instead of Talking in the Context of the Polish Neo-Avant-Garde of the 1970s—Wiktoria Szczupacka

The Struggle for Non-Alienation: Zofia Kulik's Work in Terms of Labor—Angela Dimitrakaki

Old Histories: Zofia Kulik's Ironic Recollections—Ewa Lajer-Burcharth

Zofia Kulik: From Warsaw to Cyberia—Sarah G. Wilson

Zofia Kulik's Palace Complex: Revealing the Complexities of Closed Form (Filling It with Her Own Madness)—Michal Murawski

Call of Duty: On Infinite Warfare and Patriarchy in Zofia Kulik's Work—Suzana Milevska

What Do Archives Forget? Memory and Histories, From the Archive of KwieKulik—Luiza Nader

Zofia Kulik's Performed Archives—Katarzyna Ruchel-Stockmans

Sewing Image-Bodies Together: Photographic Collage as a Sculpting Strategy of Zofia Kulik—Dorota Luczak

Détournements of Aestheticization: Zofia Kulik's Garden (Libera and Flowers)—Anna Kaluza

Patterns: "In a Way, I Betray Myself"—Agata Jakubowska

List of Works

Read More

about table of contents
Read Less

about table of contents
Be the first to know
Get the latest updates on new releases, special offers, and media highlights when you subscribe to our email lists!