9789814722957
Wayang, or Javanese puppet theater, has been around for millennia, bringing people together for live performances while reflecting the changes and tensions in society. Television has been around for decades, bringing news and entertainment from around the world directly into homes and public spaces while completely reshaping culture. The two formats—one an ancient art, the other a relatively new media—seem like disparate pieces yet they are both intensely part of the Javanese world. They are inescapable from each other in a relationship that has been described as a "difficult marriage": intimate on the one hand, deeply alienating on the other, institutionalized yet at the same time mercurial and shifting.

This book explores the ways two complex forms of media coexist and meet as well as haunt and invade each other. It looks at performance aesthetics and the technicalities of television production, as well as issues of time, space, light, place, and movement. It compares audience experiences of live and televised performances, and highlights the collaboration and struggle between performers and television producers. Interviews with performers from both sides are brought into a larger conversation on media and technology, one that includes ideas from Karl Marx, Martin Heidegger, Maurice Merleau-Ponty, Jacques Derrida, Paul Virilio, and James Siegel. The book also looks ahead to new formats that have the potential to disrupt in ways never imagined: the worlds of streaming and social media.
Read More

about Wayang and Its Doubles
Read Less

about Wayang and Its Doubles
---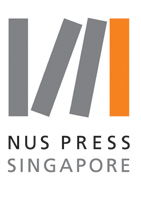 View all books from Nus Press Pte Ltd
Reviews
"Mrázek's book, which is a continuation of his research that began in the 1990s, turned out to be an excellent commentary on what I observed during each of the performances I watched at that time— it shows how wayang found its place in radios, cassette players, television sets, laptops and mobile phones of modern Indonesians."
Marianna Lis | SOJOURN
"Wayang & Its Doubles is without a doubt a brilliant book and this review can only suggest the depth and richness of Mrázek's study. It is a wonderful and witty read, a valuable addition to the body of scholarly knowledge of wayang, and a must-read for anyone interested in wayang."
Sadiah Boonstra | Bijdragen tot de taal-, land- en volkenkunde
"Insightful and engaging."
Ward Keeler | SOJOURN
"This book is a relevant read for students and academics of ethnomusicology, cultural studies, media, and technology who are interested in changes and tensions in performance between tradition, modernity, and media. . . . This monograph succeeds in presenting an original historiography of Central Javanese shadow puppetry as it negotiated the age of television and the internet."
 
Journal of the Malaysian Branch of the Royal Asiatic Society
"[The book] should also attract the attention of researchers interested in how mass media and digital platforms are changing culture. Many books—indeed, large academic fields—are concerned with what happens to culture as the world moves online. . . . This book offers a lesson on the importance of sustained ethnographic and historical attention. It is a careful reading of conversations and their gaps, of artifacts and their doubles, where history is circular and discontinuous rather than linear and evolutionary, and where contradictions and mismatched expectations are presented in their full spectrum."
Indonesia
"It is a resourceful book and contributes significant inputs to studies about interactions between traditional and modern arts, as well as to studies of traditional performance in general. . . . The book guides us in exploring issues in the contemporary televised wayang scene through long-term observation of different sites: television studios, control rooms and executives' offices, cultural companies, production companies, live performances sites, spectator areas, and so on."
Journal of Southeast Asian Studies
Be the first to know
Get the latest updates on new releases, special offers, and media highlights when you subscribe to our email lists!