9780976147510
Has corporate business overtaken the art world? It's no secret that art and business have always mixed, but their relationship today sparks more questions than ever. Museum, Inc. describes the new art conglomerates from an insider's perspective, probing how their roots run deep into corporate culture. Paul Werner draws on his nine years at the Guggenheim Museum to reveal that contemporary art museums have not broken radically with the past, as often claimed. Rather, Werner observes, they are the logical outcome of the evolution of cultural institutions rooted in the eighteenth-century Enlightenment, the colonial expansion of the liberal nation-state, and the rhetoric of democracy.
In a witty and argumentative style, Werner critically analyzes today's art institutions and reframes the public's accepted view of them, exposing how their apparent success belies the troubling forces operating within them. He ultimately argues that the art museum we know and love may have already run its course. An engaging discourse structured as an informal gallery talk, Museum, Inc. is a thought-provoking and passionate polemic that offers ideas for a new, more democratic museum.
Read More

about Museum, Inc.
Read Less

about Museum, Inc.
---
88 pages | 4 1/2 x 7 | © 2005
---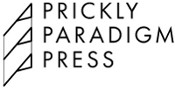 View all books from Prickly Paradigm Press
Reviews
"What a treat. And what catharsis. . . . 75 delicious pages of witty remarks and cogent arguments. It's truly enviable to be able to write like this. . . . A must-read for people who feel that something has gone off in the museum business."
Beth Gersh-Nesic | New York Arts Exchange
"Rich in metaphor."
James Panero | New Criterion
"Relentlessly brilliant, hilarious, dead-on and hyperwitty. . . . All sorts of searing insights about today's big-time art world, its unholy mixture of funny money, fake egalitarianism, and backroom investment schemes. . . . A canny erudite analysis of the high-art market from the Enlightenment to now."
Carlin Romano | Philadelphia Inquirer
"At the Guggenheim, Krens's ways of filling the proliferating branches . . . were all hailed at the time for their business savvy and cultural daring. But as former Guggenheim employee Paul Werner chronicles in his punchy little book, Museum Inc: Inside the Global Art World, Krens's bold maneuvers didn't stand the test of even a decade's time. When you learn, for example, that BMW underwrote the motorcycle show, Krens's cultural daring loses some of its luster. When you find out they gave Krens a motorcycle (which he later returned), it doesn't even look like good business."
Dushko Petrovich | Boston Globe
"Paul Werner uses Thomas Krens's directorship of the Guggenheim Foundation as a case study to argue that museums have taken to acting like 'monster corporations,' globalizing the art industry and treating their collections as capital. Werner's writing style 'is unruly,' say Ida Applebroog. 'He has no restraints, and that's the part I love.'"
ArtNews
"The capitalist involution of art is announced with cheerful rage in Paul Werner's Museum, Inc: Inside the Global Art World (2005), in which he parses the proposition that art behaves like money because money behaves like art. This is the capital of the America Werner dubs 'the Living Museum of Wild Capitalism'. Or perhaps that's Out West."
Ian Wedde | New Zealand Listener
"A rollicking little screed. . . . Werner has a good eye for the smoke- and-mirrors of the marketing people and what it often serves to hide, which is a synergy between art museums and corporate ambition that has little to do with art itself."
Jed Perl | Atlantic
Be the first to know
Get the latest updates on new releases, special offers, and media highlights when you subscribe to our email lists!