---
The Raj Quartet, Volume 1
The Jewel in the Crown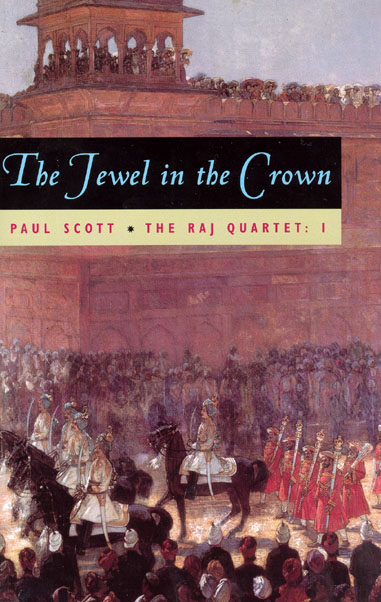 472 pages | 5-1/2 x 8-1/2 | © 1966
No set of novels so richly recreates the last days of India under British rule—"two nations locked in an imperial embrace"—as Paul Scott's historical tour de force, The Raj Quartet. The Jewel in the Crown opens in 1942 as the British fear both Japanese invasion and Indian demands for independence. On the night after the Indian Congress Party votes to support Ghandi, riots break out and an ambitious police sargeant arrests a young Indian for the alleged rape of the woman they both love.

Table of Contents
Contents
Part One - Miss Crane
Part Two - The Macgregor House
Part Three - Sister Ludmila
Part Four - An Evening at the Club
Part Five - Young Kumar
Part Six - Civil and Military
Part Seven - The Bibighar Gardens

Review Quotes
Jean G. Zorn | New York Times Book Review
"Paul Scott's vision is both precise and painterly. Like an engraver crosshatching I the illusion of fullness, he selects nuances that will make his characters take on depth and poignancy."
Goodreads
One of Stephen King's 10 favorite books!
Guardian
"One has to admire Mr. Scott's gifts as a buttonholing storyteller, and his rich, close-textured prose; his descriptions of action and of certain kinds of relationships are superb."
Peter Green | New Republic
"What has always astonished me about The Raj Quartet is its sense of sophisticated and total control of its gigantic scenario and highly varied characters. The four volumes constitute perfectly interlocking movement of a grand overall design. The politics are handled with an expertise that intrigues and never bores, and are always seen in terms of individuals."
For more information, or to order this book, please visit https://press.uchicago.edu
Google preview here