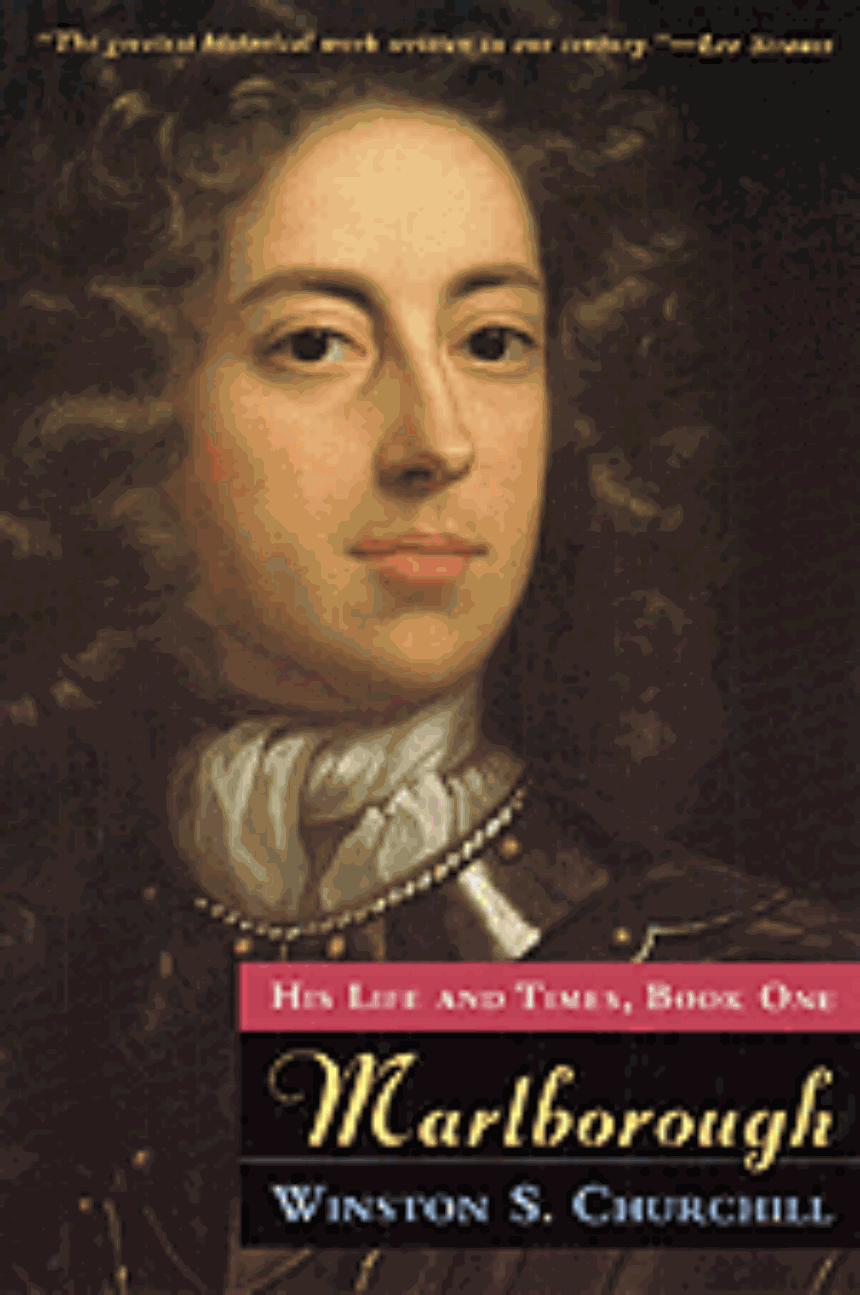 Marlborough
His Life and Times, Book One
9780226106335
Marlborough
His Life and Times, Book One
"It is my hope to recall this great shade from the past, and not only invest him with his panoply, but make him living and intimate to modern eyes."—from the preface to Volume One

John Churchill, the Duke of Marlborough (1644-1722), was one of the greatest military commanders and statesmen in the history of England. Victorious in the Battles of Blenheim (1704), Ramillies (1706), and countless other campaigns, Marlborough, whose political intrigues were almost as legendary as his military skill, never fought a battle he didn't win. Although he helped James II crush the rebellion of the Duke of Monmouth, Marlborough later supported William of Orange against James II in the Glorious Revolution of 1688 and brilliantly managed England's diplomatic triumphs during the War of the Spanish Succession. Marlborough also bequeathed the world another great British military strategist and diplomat—his descendant, Winston S. Churchill, who wrote this book to redeem Marlborough's reputation from Macaulay's smears.

One million words long and ten years in the making, Churchill's Marlborough stands as both a literary and historical masterpiece, giving us unique insights into the Churchill of World War II, for just as Churchill's literary skill helps us understand the complexities of Marlborough's life, so too did his writing of Marlborough help Churchill master the arts of military strategy and diplomacy. This two-volume edition includes the entire text and almost all the original maps.

Read More

about Marlborough
Read Less

about Marlborough
Back to top
Table of Contents
Preface
I. ASHE HOUSE
II. THE JOVIAL TIMES
III. BARBARA
IV. THE EUROPE OF CHARLES II
V. ARMS
VI. THE DANBY ADMINISTRATION
VII. SARAH
VIII. MARRIAGE
IX. MASTER AND SERVANT
X. THE UNSEEN RIFT
XI. THE PRINCESS ANNE
XII. SEDGEMOOR
XIII. THE ROYAL PLOT
XIV. THE NATIONAL COUNTER-PLOT
XV. DRAGONNADE
XVI. THE PROTESTANT WIND
XVII. THE INVASION
XVIII. THE REVOLUTION
XIX. MARLBOROUGH AND WILLIAM
XX. THE PERSONAL CLEAVAGE
XXI. KING JAMES'S MEMOIRS
XXII. THE JACOBITE ILLUSION
XXIII. THE FAMILY QUARREL
XXIV. THE TOWER
XXV. THE CAMARET BAY LETTER
XXVI. CAMARET BAY
XXVII. THE FENWICK TRIAL
XXVIII. AVARICE AND CHARM
XXIX. PEACE AND RECONCILITATION
XXX. MARLBOROUGH IN POLITICS
XXXI. THE SPANISH SUCCESSION
XXXII. THE GRAND ALLIANCE
Read More

about table of contents
Read Less

about table of contents
Be the first to know
Get the latest updates on new releases, special offers, and media highlights when you subscribe to our email lists!