---
Lincoln's Constitution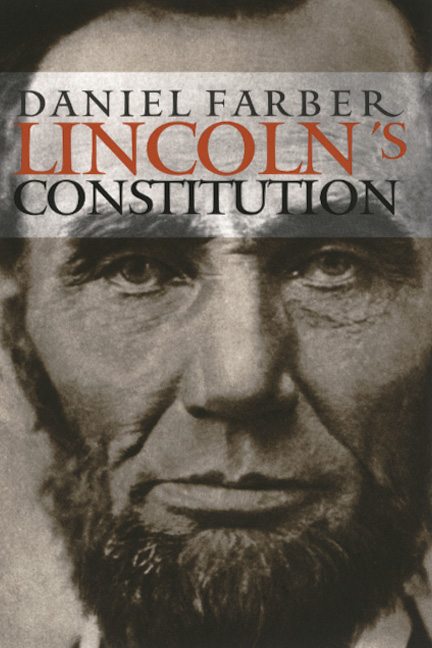 256 pages | 6 x 9 | © 2003
In Lincoln's Constitution Daniel Farber leads the reader to understand exactly how Abraham Lincoln faced the inevitable constitutional issues brought on by the Civil War. Examining what arguments Lincoln made in defense of his actions and how his words and deeds fit into the context of the times, Farber illuminates Lincoln's actions by placing them squarely within their historical moment. The answers here are crucial not only for a better understanding of the Civil War but also for shedding light on issues-state sovereignty, presidential power, and limitations on civil liberties in the name of national security-that continue to test the limits of constitutional law even today.
Contents
Acknowledgments
Introduction
Chapter 1: The Secession Crisis
Chapter 2: Sovereignty
Chapter 3: The Supreme Law of the Land
Chapter 4: The Union Forever?
Chapter 5: The Legitimacy of Coercion
Chapter 6: Presidential Power
Chapter 7: Individual Rights
Chapter 8: The Rule of Law in Dark Times
Afterword: The Lessons of History
Notes
Index
Association of American Publishers: PROSE Book Award
Won

View
Recent Awards
page for more award winning books.
For more information, or to order this book, please visit https://press.uchicago.edu
Google preview here