---
Harlemworld
Doing Race and Class in Contemporary Black America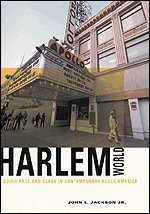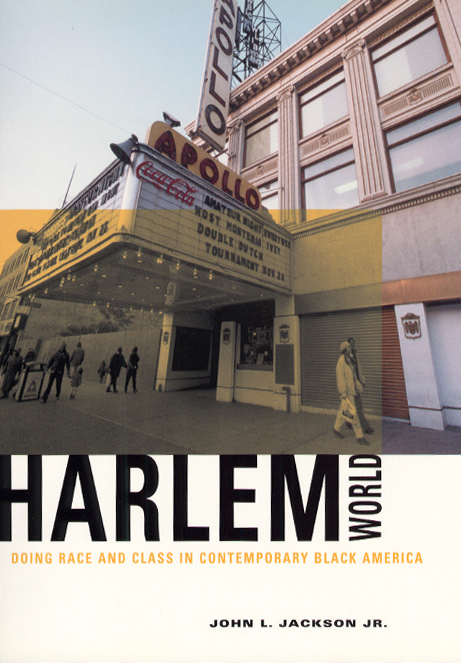 299 pages | 6 halftones, 2 line drawings | 6 x 9 | © 2001
Harlem is one of the most famous neighborhoods in the world—a historic symbol of both black cultural achievement and of the rigid boundaries separating the rich from the poor. But as this book shows us, Harlem is far more culturally and economically diverse than its caricature suggests: through extensive fieldwork and interviews, John L. Jackson reveals a variety of social networks and class stratifications, and explores how African Americans interpret and perform different class identities in their everyday behavior.

Contents
Preface
Introduction: Doing Harlem, Touring Harlemworld
1 Making Harlem Black: Race, Place, and History in "African Americans' Africa"
2 Class Histories and Class Theories in a Raceful Social World
3 Birthdays, Basketball, and Breaking Bread: Negotiating with Class in Contemporary Black America
4 Class(ed) Acts, or Class Is as Class Does
5 White Harlem: Toward the Performative Limits of Blackness
6 Cinematicus Ethnographicus: Race and Class in an Ethnographic Land of Make-Believe
Conclusion: Undoing Harlemworld
Notes
Index
American Studies Association: John Hope Franklin Publication Prize
Honorable Mention

ASA Community and Urban Sociology Section: Robert E. Park Award
Won

View
Recent Awards
page for more award winning books.
For more information, or to order this book, please visit https://press.uchicago.edu
Google preview here