---
Hearing Secret Harmonies
Book 12 of A Dance to the Music of Time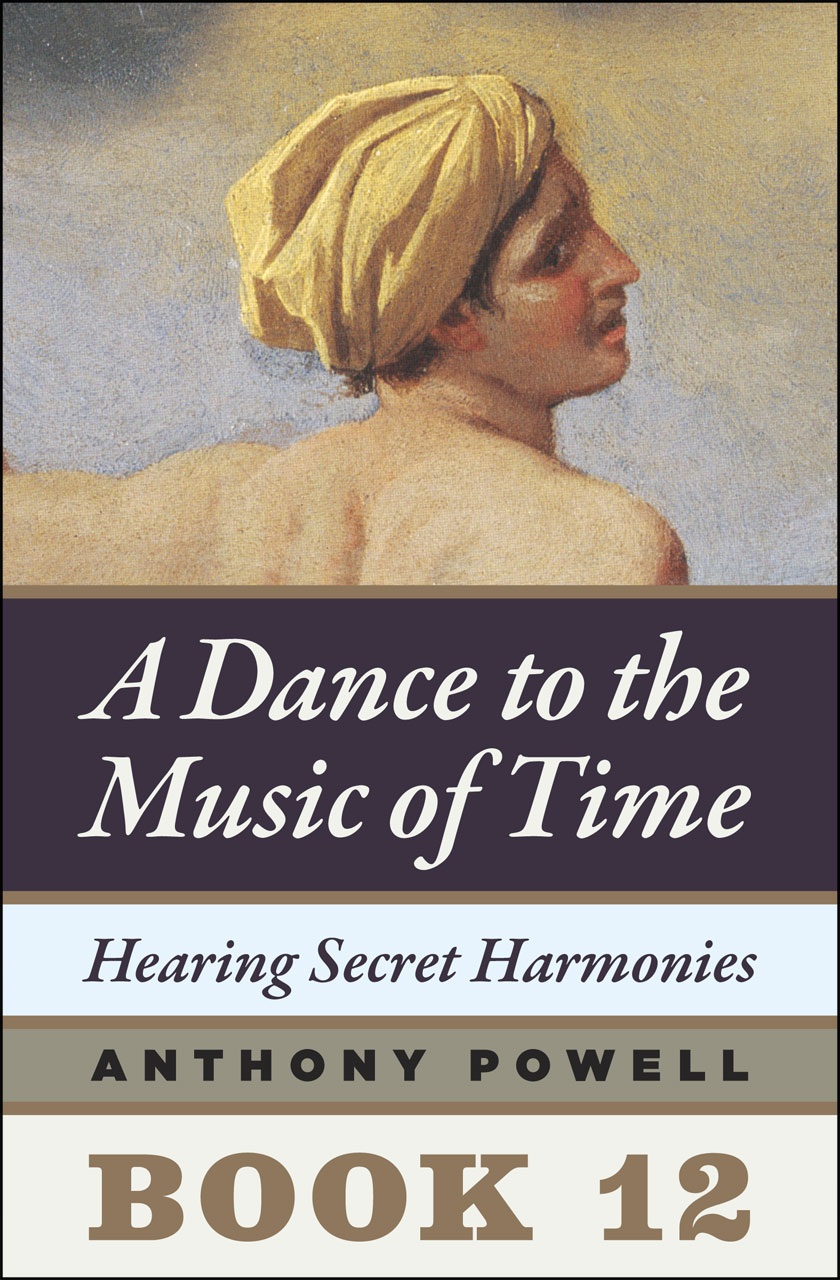 276 pages | 5 1/4 x 8 | © 1975
Anthony Powell's universally acclaimed epic A Dance to the Music of Time offers a matchless panorama of twentieth-century London. Now, for the first time in decades, readers in the United States can read the books of Dance as they were originally published—as twelve individual novels—but with a twenty-first-century twist: they're available only as e-books.

In the final volume, Hearing Secret Harmonies, Nick and his contemporaries have begun to settle into the quieter stages of later life—even as the rise of the counterculture signals that a new generation is pushing its way to the front. The darkly fascinating young Scorpio Murtlock unexpectedly draws Widmerpool into his orbit, calling to mind occult and cultish doings from earlier decades; close friends leave the stage, never to be replaced in this life; and, drawing all the long, tangled strands together, Anthony Powell sounds an unforgettable requiem for an age.

"Anthony Powell is the best living English novelist by far. His admirers are addicts, let us face it, held in thrall by a magician."--Chicago Tribune

"A book which creates a world and explores it in depth, which ponders changing relationships and values, which creates brilliantly living and diverse characters and then watches them grow and change in their milieu. . . . Powell's world is as large and as complex as Proust's."--Elizabeth Janeway, New York Times

"One of the most important works of fiction since the Second World War. . . . The novel looked, as it began, something like a comedy of manners; then, for a while, like a tragedy of manners; now like a vastly entertaining, deeply melancholy, yet somehow courageous statement about human experience."--Naomi Bliven, New Yorker
"The most brilliant and penetrating novelist we have."--Kingsley Amis
Table of Contents
Contents
Dedication

 1. DUCK, FLYING IN FROM THE south...

 2. TWO COMPENSATIONS FOR GROWING OLD are worth putting on record...

 3. IRRITATED BY WHAT HE JUDGED the 'impacted clichés'...

 4. IN DAYS WHEN UNCLE GILES had been...

 5. TO BE TOLD SOMETHING THAT comes as a surprise...

 6. WHEN, IN THE EARLY SPRING of the following year...

 7. BAD WEATHER, OTHER ODD JOBS, mere lack of energy...
 
For more information, or to order this book, please visit https://press.uchicago.edu
Google preview here