---
From Reverence to Rape
The Treatment of Women in the Movies, Third Edition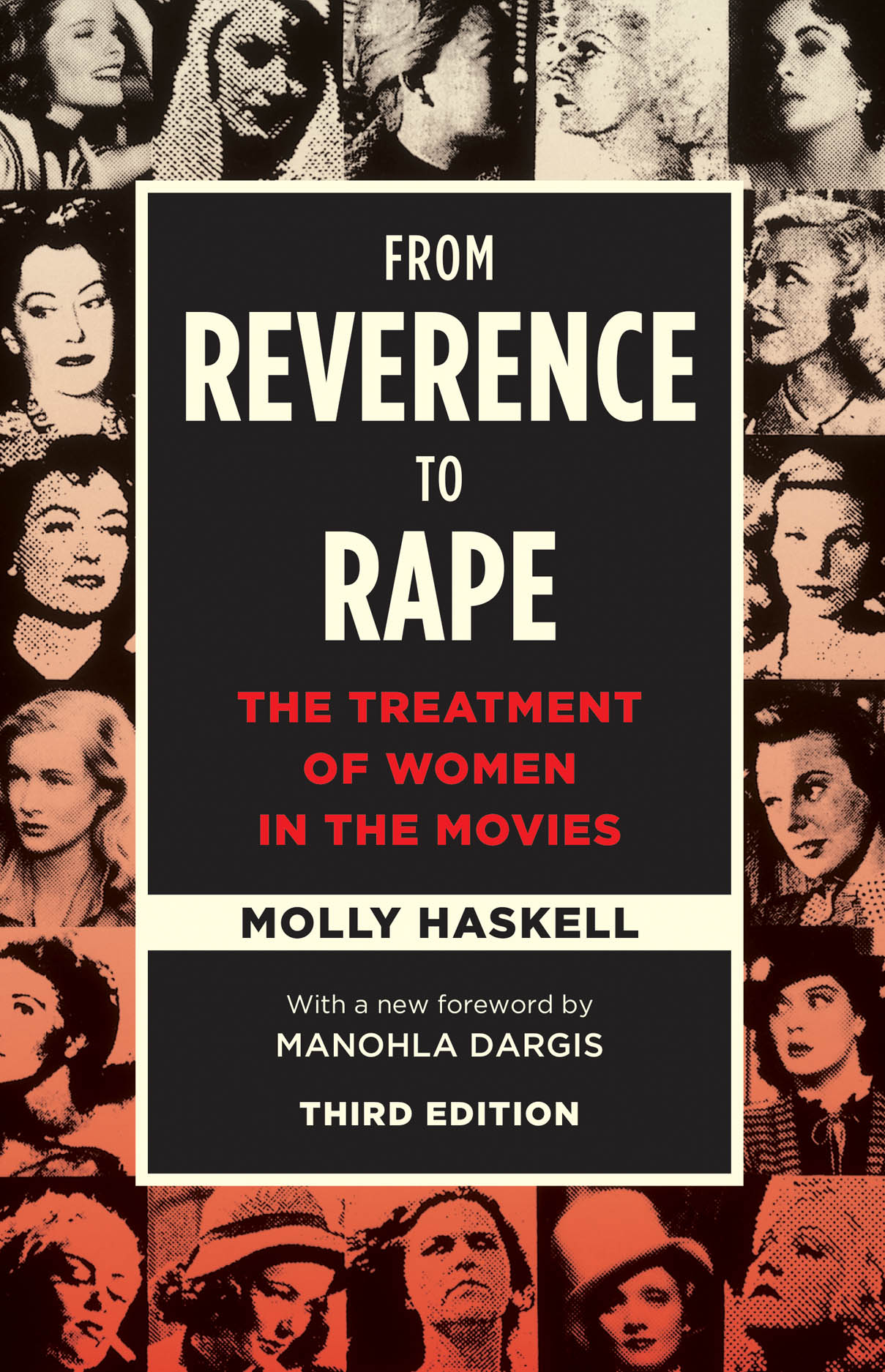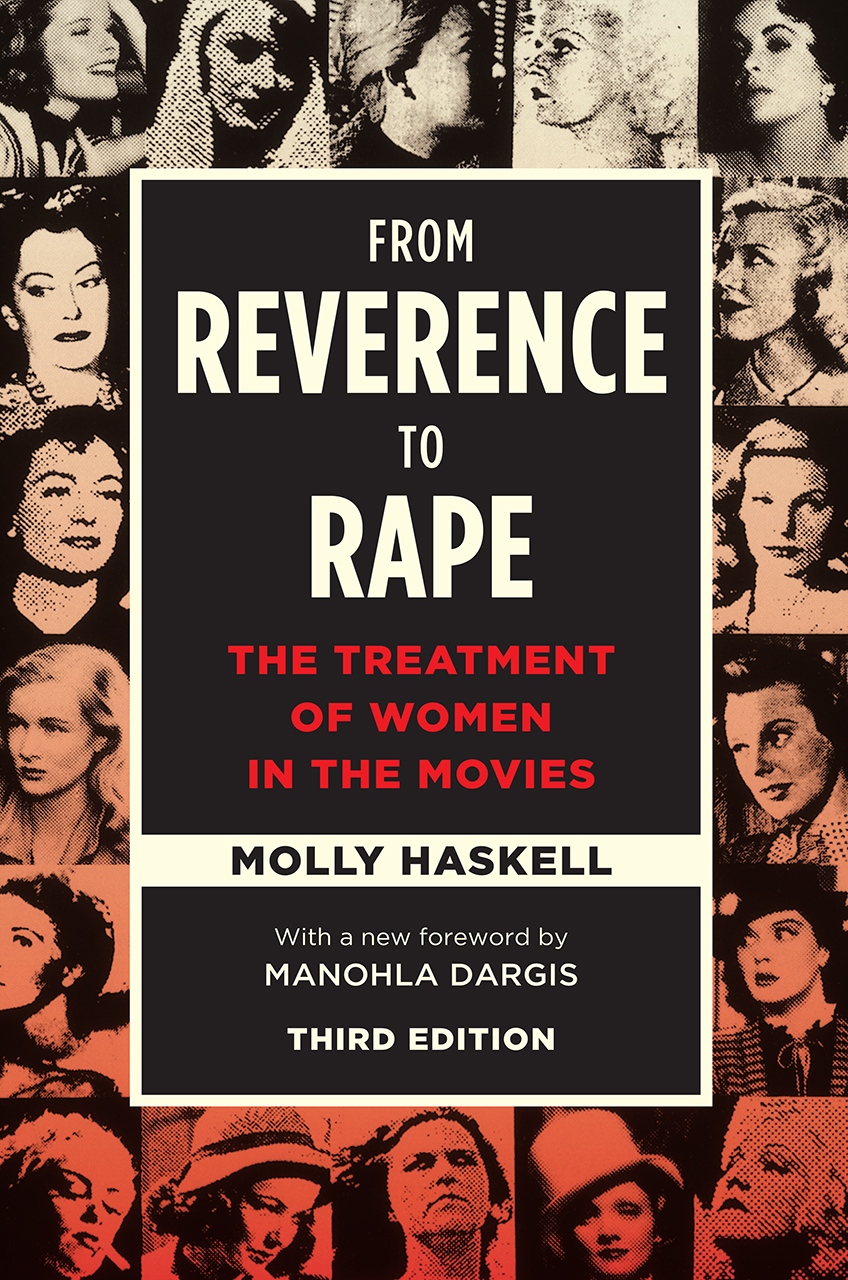 496 pages | 57 halftones | 5 1/2 x 8 1/2 | © 2016
A revolutionary classic of feminist cinema criticism, Molly Haskell's From Reverence to Rape remains as insightful, searing, and relevant as it was the day it was first published. Ranging across time and genres from the golden age of Hollywood to films of the late twentieth century, Haskell analyzes images of women in movies, the relationship between these images and the status of women in society, the stars who fit these images or defied them, and the attitudes of their directors. This new edition features both a new foreword by New York Times film critic Manohla Dargis and a new introduction from the author that discusses the book's reception and the evolution of her views.
Table of Contents
Contents
Preface to the Second Edition
Acknowledgments
Introduction
The Big Lie
The Twenties
The Thirties
The Woman's Film
The Forties
The Fifties
The Europeans
The Sixties
1974-1987: The Age of Ambivalence
Index
Review Quotes
Susan Doll | Movie Morlocks
"As a young woman, I felt I should embrace a feminist perspective on films, but I was a cinephile first. Movies came before politics, religion, or boyfriends–always. When I first read  From Reverence to Rape, I was relieved that Haskell also admitted movies were her 'first allegiance,' and that the theory of the male gaze 'seemed too monolithic, a narrow one-way street, allowing no room for the pleasure women take in looking and being seen.' Without discrediting earlier feminist writings, Haskell expanded perspectives and enlightened readers not only because she loved the movies but also because she knew cinema history. . . . With her approach, Haskell reclaims classic films and female stars, explaining their meaning and appeal for women. But, she is no apologist for an industry that has excluded women from behind the camera, tried to pigeon-hole women characters as wives and mothers, shaped female archetypes that reflect male fears and desires, and turned on actresses who defied male standards of beauty and femaleness."
Matt Zoller Seitz | RogerEbert.com, MZS.
"One of the things that fascinates me about From Reverence to Rape is that, in addition to being about what it's about—the image and treatment of women throughout movie history—the book is also about what's shown and what's withheld, what's said and what's unspoken, and what effect that all has on the viewer."
Lara Zarum, TV Editor | Flavorwire
"This is a fun title to be carrying on the subway: Film critic and historian Haskell's landmark 1974 book From Reverence to Rape. The book's third edition, with a forward by New York Times film critic Manohla Dargis, was recently published, and many of Haskell's sharpest insights feel (sadly) more relevant now than ever. I find myself underlining every other sentence: 'A woman who could compete and conceivably win in a man's world would defy emotional gravity, would go against the grain of prevailing notions about the female sex'; 'A movie heroine could act on the same power and career drives as a man only if, at the climax, they took second place to the sacred love of a man'; 'On the screen, sex has been demystified . . . without a compensating understanding of how to deal with the new freedom, or with a woman's body—or her mind.' The book is a must-read for anyone interested in the history of film and feminism in America."
Angelica Jade Bastién | Outline
"Books like From Reverence to Rape by critic Haskell . . . prove the conversations we're having today aren't new. The language may have changed, but the sentiment remains the same: Women have always wanted to see (and create) complex representations of ourselves onscreen."
Lisa Schwarzbaum | New York Times Book Review
"Haskell, a former critic at The Village Voice and Vogue and author of the groundbreaking study From Reverence to Rape, is also, famously, an auteurist and cinephile who has spent a lifetime swooning over (frequently European) cinematic depictions of the complicated, erotic ways of men and women."
Dan Erdman | Los Angeles Review of Books
"Haskell has taken the 'movie brat' directors of New Hollywood to task for their disregard for women in their films, finding in their work a general lack of interest or aptitude, if not outright antipathy toward their actresses. Please consult her essential From Reverence to Rape for the fullest statement of this argument."
John Anderson | Newsday
"One of the more influential feminist film books."
Manuel Betancourt | Atlantic
"Haskell [helped] . . . to point out the outdated elements of the cross-gender identification that Tennessee Williams came to define—incompatible not only with the awareness of women's cultural representations in the late twentieth century, but also with the increasingly visible fight for LGBT rights that followed the Stonewall riots of 1969."
Alan Scherstuhl | Miami New Times
"Still urgent . . . [and] now out in a welcome third edition. In From Reverence to Rape . . . Haskell demonstrates that actresses actually enjoyed greater opportunities and a wider variety of good roles under the old studio system than in the years that followed the Movie Brat revolution of the 1970s. The studios made films for everyone; the great dude directors (Spielberg, Coppola, Scorsese) made movies they were interested in."
Ryan Vlastelica | A. V. Club
"An important text of modern criticism."
Noah Isenberg | New Republic
"Haskell was an early champion of European art cinema and its prized auteurs, and is one of the great feminist film critics; her pioneering study From Reverence to Rape . . . earned [its] third-edition printing."
Matt Pridge | Metro
"Haskell, god among film critics and author of the groundbreaking From Reverence to Rape."
Anatole Broyard | New York Times
"Sex is just as good a vehicle for hate as it is for love. . . . Haskell brings more concrete and convincing evidence to her theme than any other feminist writer I have read."
Harriet Kriegel | Nation
"In examining the goddesses worshipped by an entire nation, Haskell reveals a good deal about our national character and our most cherished sexual myths. . . . Concerned with the deeply ingrained belief of women's inferiority, she analyzes movies as a social product as well as a social arbiter, and she effectively demonstrates how women are encouraged to impose limitations on themselves by fashioning those selves after flickering shadows in a darkened auditorium—sexual creatures who possess neither ability nor ambition beyond their bodies. . . . Both as an examination of film and as sociology, From Reverence to Rape is excellent."
Jane Kramer | Village Voice
"Haskell is interested in women—how they are used in movies, how they use movies, and how the parts they play function as projections and verifications of our myths about women's lot and woman's psyche."
Christian Science Monitor
"From Reverence to Rape is an incisive, exceedingly thoughtful look at the distorted lens through which Hollywood has historically viewed women. It is a valuable contribution not just of film criticism but to a society in which the vital role of women is just beginning to emerge."
J. M. McInerny | Best Sellers
"[Haskell's] book is short on militant rhetoric and long on wise, constructive insight. She explores the tensions and potentialities of heterosexual relationships, as portrayed in the movies, with such humorous, sympathetic skill that both sexes can enjoy, and profit from, her work."
For more information, or to order this book, please visit https://press.uchicago.edu
Google preview here