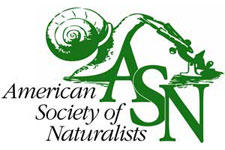 The American Naturalist
Become a member
(includes a subscription to The American Naturalist)
Shipping and taxes may apply to your order and are determined by the shipping address. This information will be provided during checkout before you complete your order.
Institutional Rates
The listed rates above are for individuals only. Institutional subscription rates are listed here.
Membership Notes
Individual subscriptions to The American Naturalist are concurrent with membership in the ASN.
Student member status subject to verification.
Lifetime memberships in the ASN are available for $700.00. For more information and to order, please contact the University of Chicago Press customer service by calling (877) 705-1878 (toll-free, U.S. & Canada) or (773) 753-3347 (international) or by e-mailing subscriptions@press.uchicago.edu.
Why Should YOU Be an ASN Member?
1. Community—a thriving peer network
2. Affordability—low membership and annual meeting rates
3. Scholarship—online access to Am Nat back to 1867
4. Discounts—reduced Am Nat publication charges and 30% off all U. Chicago Press books
5. Privileges—eligibility to vote in ASN elections
6. Support your profession—membership helps fund the annual meeting, several ASN awards (Presidential Award, Sewall Wright Award, E.O. Wilson Naturalist Award, and Young Investigators' Prizes), and $7,500 in student travel grants each year
Alternative Ordering Methods
Mail - Fill out, print, and mail our order form (PDF).
Telephone - Order by phone Monday through Friday, 8:30 a.m. to 5:00 p.m. (CST) by calling (773) 753-3347 or toll-free in U.S. and Canada (877) 705-1878.