9789813251069
Both the Japanese and Filipino people experienced a rewriting of their national histories upon being defeated by the United States: the Philippines after 1902 and Japan after 1945. The new histories served to justify and explain US rule and its ideology of modernization and democracy. They also portrayed the immediate past as the dark ages, especially the Philippines' Spanish colonial period and Japan's wartime totalitarianism and militarism.

Writing History in America's Shadow sheds light on areas of darkness in both Japanese and Philippine historiographies and understanding of their region. It considers the questions: What kind of dilemmas and contradictions did Filipino and Japanese historians embrace by accepting the US rewriting of their national stories? And did Filipino and Japanese historians interact at all, under the US hegemony? Through an examination of the commonalities, differences and interactions of Japanese and Filipino histories, ideas of history, modernization theory, and area studies, Takamichi Serizawa makes an important contribution to sorting through the tangled histories of Asia in the complicated matrix of colonial, wartime, and Cold War contexts.
Read More

about Writing History in America's Shadow
Read Less

about Writing History in America's Shadow
---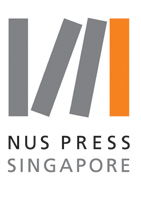 View all books from Nus Press Pte Ltd
Reviews
"An important read for scholars of Japanese and Southeast Asian Studies... intended to demonstrate that despite Japan's Pan-Asian discourse, American knowledge and power has defined Japanese and Filipino history writing since the early twentieth century."
The Journal of Southeast Asian Studies
"Writing History in America's Shadow is especially adroit at demonstrating the underlying legacies of Orientalism and imperialism on US area studies, including Japanese studies and Southeast Asian studies. . . . [This book] is an astute meditation on history and politics, modest and at times disjointed in its historical scope but ambitious in its historiographical intervention."
Pacific Affairs
"Employing almost ten years' worth of archival research and interviews, Serizawa's book is commendable for its documentation of the individual histories of numerous Japanese scholars and his explanation of the political context behind their intellectual works, which were for either propaganda or academic use. Many of those included in this book are understudied, which gives Serizawa the leverage on the selection of these authors."
Philippine Studies: Historical and Ethnographic Viewpoints
Be the first to know
Get the latest updates on new releases, special offers, and media highlights when you subscribe to our email lists!