Distributed for Gingko Library
West-Eastern Divan
Complete, annotated new translation, including Goethe's "Notes and Essays" & the unpublished poems
1st Edition
9781909942554
9781909942417
Distributed for Gingko Library
West-Eastern Divan
Complete, annotated new translation, including Goethe's "Notes and Essays" & the unpublished poems
1st Edition
In 1814, Johann Wolfgang von Goethe read the poems of the great fourteenth-century Persian poet Hafiz in a newly published translation by Joseph von Hammer-Purgstall. For Goethe, the book was a revelation. He felt a deep connection with Hafiz and Persian poetic traditions, and was immediately inspired to create his own West-Eastern Divan as a lyrical conversation between the poetry and history of his native Germany and that of Persia. The resulting collection engages with the idea of the other and unearths lyrical connections between cultures.
 
The West-Eastern Divan is one of the world's great works of literature, an inspired masterpiece, and a poetic linking of European and Persian traditions. This new bilingual edition expertly presents the wit, intelligence, humor, and technical mastery of the poetry in Goethe's Divan. In order to preserve the work's original power, Eric Ormsby has created this translation in clear contemporary prose rather than in rhymed verse, which tends to obscure the works sharpness. This edition is also accompanied by explanatory notes of the verse in German and in English and a translation of Goethe's own commentary, the "Notes and Essays for a Better Understanding of the West-Eastern Divan." This edition not only bring this classic collection to English-language readers, but also, at a time of renewed Western unease about the other, to open up the rich cultural world of Islam.
Read More

about West-Eastern Divan
Read Less

about West-Eastern Divan
---
640 pages | 5 x 8 | © 2019
---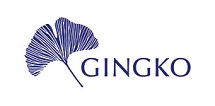 View all books from Gingko Library
Reviews
"This fine volume — which also contains a translation of the essays on Eastern culture that Goethe added to make the poems more intelligible — should make the Divan accessible to many more readers."
Times Literary Supplement
"Ormsby wisely makes no attempt to simulate Goethe's elaborate rhyming stanzas; rather, he provides en face literal prose translations, with helpful explanatory notes at the bottom of each page. Goethe's polyphonic sequence folds lines and phrases from his Persian and Arabic sources into German lyric so as to create an East-West complex at once intimate and theatrical."
Marjorie Perloff | Times Literary Supplement - Books of the Year 2019
"This edition of the Divan is probably without any serious rivals, even among the best German versions. Eric Ormsby is not only a Goethe scholar and translator; he is also an accomplished scholar of Islam — of Muslim religion, languages, literature, and culture — and as a result possesses a comprehensive knowledge of the original sources from which, at a considerable remove, Goethe's poems were derived. The scholarly apparatus is far more than one has any right to hope for. No other edition, certainly, offers so full an appreciation and illumination of both the Eastern and the Western sides of the text."
Los Angeles Review of Books
"Ormsby's book has the whole Divan + all the short, eccentric, extremely interesting essays that Goethe originally included—more than a hundred pages' worth."
Rhino Poetry
"...what I really want to say is how exhilarating and enjoyable it is to read a book that combines such strikingly different kinds of artistic excellence and such diverse perspectives with the underlying coherence that comes from the shared reference to Goethe's original cycle."
Polyphonic Voices
Be the first to know
Get the latest updates on new releases, special offers, and media highlights when you subscribe to our email lists!