9789813250765
9789813250970
9789813251342
I found no one to accompany me, and was determined to do; so I trusted to fate, and went alone.

In 1797 in Vienna, Ida Pfeiffer was born into a world that should have been too small for her dreams. The daughter of an Austrian merchant, she made clear from an early age that she would not be bound by convention, dressing in boys' clothing and playing sports. After her tutor introduced her to stories of faraway lands, she became determined to see the world first-hand. This determination led to a lifetime of travel—much of it alone—and made her one of the most famous women of the nineteenth century.
            Pfeiffer faced many obstacles, not least expectations of her gender. She was a typical nineteenth century housewife with a husband and two sons. She was not wealthy nor well connected. Yet after the death of her husband, and once her sons were grown and settled, at the age of forty-one she set off on her first journey, not telling anyone the true extent of her travel plans. Between that trip and her death in 1858, she would barely pause for breath, circling the globe twice—the first woman to do so—and publishing numerous popular books about her travels. Usually traveling solo, Pfeiffer faced storms at sea, trackless deserts, plague, malaria, earthquakes, robbers, murderers, and other risks.
In Wanderlust, John Van Wyhe tells Pfeiffer's story, with generous excerpts from her published accounts, tell of her involvement with spies, international intrigue, and more. The result is a compelling portrait of the remarkable life of a pioneer unjustly forgotten.
Read More

about Wanderlust
Read Less

about Wanderlust
---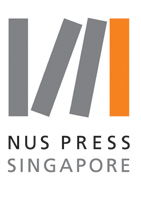 View all books from Nus Press Pte Ltd
Reviews
"Entertaining, informative and fast-paced... Captures the wonderful spirit and humor of his subject, giving readers a believable and memorable portrait of a very remarkable woman."
Asian Review of Books
"A compelling introduction to the life and work of a true, if largely forgotten, trailblazer."
South China Morning Post
"In the mid-19th century, tourist Ida Pfeiffer was one of the most famous women in the world. The Austrian circled the globe alone—twice—at a time when it was unheard of for women to travel solo. She pioneered budget travelling and survived storms at seas, malaria, robbers, cannibals and other myriad dangers." 
Olivia Ho | Straits Times
"The journals she wrote and published about her trips became best-sellers, and it is through these, as well as his characteristically meticulous research that Dr. van Wyhe re-discovers her story--one that has long been slowly disappearing from popular view with the passage of years-- and presents it for a fresh set of new readers in a new age."
Well-read Naturalist
 "Van Wyhe contextualizes Ida's story, which unfolded at a time when women rarely traveled and if they did, never alone. The author dubs Pfeiffer a tourist because she traveled simply for pleasure. As his book so clearly demonstrates, she was much more than that."
Explorer's Journal
"In Van Wyhe's account of Pfeiffer, the extraordinary facts of her life speak for themselves. He recounts the breathtaking events with little embellishment, as she does in her own travelogues."
Metropole
"Van Wyhe tells a good tale… Wanderlust is a fine introduction to a figure almost forgotten now outside her native place."
Brian Morton | Times Literary Supplement
"The author made the historical account of Pfeiffer's wanderlust more interesting by giving readers a sense of who she was as a person. The reader gained glimpses of her complex personality with admirable qualities of being courageous, resilient, resourceful and determined in her quest to journey round the world."
Lai Suat Yan | Journal of the Malaysian Branch of the Royal Asiatic Society
Be the first to know
Get the latest updates on new releases, special offers, and media highlights when you subscribe to our email lists!