9781851245192
Many people have a love of maps. But what lies behind the process of map-making? How have cartographers through the centuries developed their craft and established a language of maps which helps them to better represent our world and help users to understand it?

This book tells the story of how widely accepted mapping conventions originated and evolved—from map orientation, projections, typography, and scale, to the use of color, symbols, ways of representing relief, and the treatment of boundaries and place names. It charts the fascinating story of how conventions have changed in response to new technologies and ever-changing mapping requirements, how symbols can be a matter of life or death, why universal acceptance of conventions can be difficult to achieve, and how new mapping conventions are developing to meet the needs of modern cartography. Why North is Up offers an accessible and enlightening guide to the sometimes hidden techniques of map-making through the centuries.
 
Read More

about Why North Is Up
Read Less

about Why North Is Up
---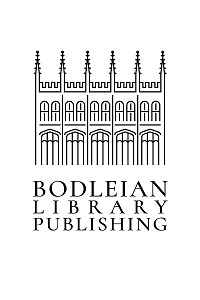 View all books from Bodleian Library Publishing
Reviews
"Elegantly written and beautifully illustrated, Why North is Up tells you everything you need to know about the signs, symbols and science behind map-making. It will also reveal a few things you didn't know about maps. Essential reading for any map lover."
 
Jerry Brotton, author of A History of the World in 12 Maps
"In this handsome and informative book, Mick Ashworth picks through the conventions that have shaped cartography thus far, in a lively narrative augmented by lavish illustrations of the maps in question. For map addicts and casual bystanders alike, this is a terrific work that both entertains and enlightens."
 
Mike Parker, author of Map Addict and Mapping the Roads
"Ashworth has met his goal of providing a background on the origins and role of mapping conventions, and he does so with interesting stories, beautiful maps, and a comprehensive list of topics presented in succinct chapters...This book can serve as a reference for cartographic scholars while also being an enjoy-able read for anyone interested in the history of maps and mapmaking."
Cartographic Perspectives
"The book is full of information, but it reads also as a well-rounded argument on the intricacies and complexities of maps and their conventions. Under the general name of "map conventions", the author creates a fascinating investigation into the back-and-forth between 'reality' and 'representation', scientific pathos for objectivity and artistic beauty, technologies and power plays, ideologies and geographical placeness, and names and places."
Metascience
Be the first to know
Get the latest updates on new releases, special offers, and media highlights when you subscribe to our email lists!