9781851244591
Ashes were already falling, not as yet very thickly. I looked round: a dense black cloud was coming up behind us, spreading over the earth like a flood.
 
That's Pliny the Younger, writing to Tacitus about the eruption of Vesuvius in 79 CE, one of many volcanic eruptions that have become part of the story of human history. We have always, it seems, been simultaneously fascinated and terrified by volcanoes, and this book brings together an unforgettable selection of firsthand accounts from around the world and through the centuries.

In these pages, anonymous seventeenth-century seafarers tell of exploding islands, Alexander Von Humboldt and Charles Darwin show us volcanoes through the eyes of developing science, and artists sketch the spectacular London sunsets created by the eruption of Krakatoa, half the world away. As the years pass, words and paintings give way to the first photograph of an eruption, and eventually to detailed satellite imagery, but the awesome force of volcanoes still comes through, sublime and spectacular.
As we were reminded in 2010 when the eruption of Iceland's Eyjafjallajökull snarled travel throughout Europe, volcanoes remain powerful and unpredictable even today. In the pages of this book, we can appreciate their majesty from a safe distance.
 
Read More

about Volcanoes
Read Less

about Volcanoes
---
224 pages | 83 color plates | 8 3/4 x 8 3/4
Earth Sciences:
History:
---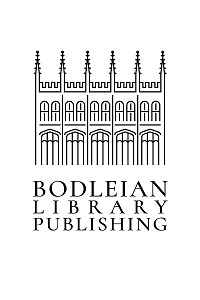 View all books from Bodleian Library Publishing
Reviews
"The Bodleian Library has brought out its treasures for Volcanoes: Encounters through the Ages. . . . As the book and exhibition remind us, the store of human effort, exploration, and imagination that a great library holds is itself a mighty force, a natural, volcanic power."
Jenny Uglow | New York Review of Books
Back to top
Table of Contents
Foreword
 
Introduction
Volcanoes and the heat of the Earth
Plate tectonics
Oceanic ridges and continental rifts
A volcanic arc
Measuring volcanoes
 
1 Volcanoes in early accounts
Hades
Volcanoes of the Atlantic Ocean
The Mediterranean
The sixteenth century
Athanasius Kircher
 
2 Vesuvius awakes
December 1631
Etna, 1669
William Hamilton
1817 eruption
1834 eruption
1906 eruption
Vesuvius and popular culture
The first volcanic photograph
 
3 The origins of lava
Polygonal rocks
Melting rocks
Field examples
 
4 Europeans explore the world's volcanoes
Pirates and burning islands
Eighteenth-century explorers
Nineteenth-century natural historians
 
5 World-changing eruptions
Appearing and disappearing islands
Jorullo and Parícutin
Laki, 1783
Tambora, 1815
Krakatoa, 1883
 
6 Living with volcanoes
Montserrat
St Vincent
May 1902
The destruction of St Pierre, Martinique
 
7 Detecting the next volcanic eruption
Santorini, Greece
Why can't we predict volcanic eruptions?
 
Gazetteer of eruptions
Notes
Acknowledgments
Bibliography
Index
 
Read More

about table of contents
Read Less

about table of contents
Be the first to know
Get the latest updates on new releases, special offers, and media highlights when you subscribe to our email lists!