Distributed for Gingko Library
Urban Histories of Rajasthan
Religion, Politics and Society (1550–1800)
9781909942660
9781909942677
Distributed for Gingko Library
Urban Histories of Rajasthan
Religion, Politics and Society (1550–1800)
An exploration of religious conflicts in premodern urban India.
 
Diverse peoples intermingled in the streets and markets of premodern Indian cities. This book considers how these diverse residents lived together and negotiated their differences. Which differences mattered, when and to whom? How did state actions and policies affect urban society and the lives of various communities? How and why did conflict occur in urban spaces? Through these questions, this book explores the histories of urban communities in the three cities of Ajmer, Nagaur, and Pushkar in Rajasthan, between the sixteenth and eighteenth centuries. The focus of this study is on everyday life, contextualizing religious practices and conflicts by considering patterns of patronage and broader conflict patterns within society. The book examines various archival documents, from family and institutional records to state registers, and uses these documents to demonstrate the complex and sometimes contradictory ways religion intersected with politics, economics, and society. The author shows how many patronage patterns and processes persisted in altered forms, and how the robustness of these structures contributed to the resilience of urban spaces and society in precolonial Rajasthan.
 
Read More

about Urban Histories of Rajasthan
Read Less

about Urban Histories of Rajasthan
---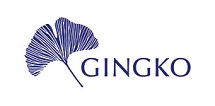 View all books from Gingko Library
Reviews
"Through comparative readings of Rajasthani and Persian sources, Thelen presents Persianate South Asia via quotidian provincial practice rather than cosmopolitan courtly ideals. By eschewing literary texts in favor of everyday documents—wills and contracts, petitions, and grants—she reveals the criteria of conflict between different communities no less than the mechanisms of coexistence that promoted urban stability. This is a subtle yet penetrating reappraisal of major themes in Mughal social history."
Nile Green, Ibn Khaldun Endowed Chair in World History, UCLA
"This book is an outstanding contribution to early modern Indian social history. It masterfully interprets ethno-religious encounters through lenses of political economy, uncovering the interplay between kingships, religious institutions, and community politics and governance."
Milinda Banerjee, Lecturer in Modern History, University of St Andrews
"There are very few scholarly works on cities in medieval and early modern India, with the exception of histories of architecture and the built environment. Thelen's Urban Histories of Rajasthan breaks new ground in showing us how to write dense social histories of life, community, and politics in three cities of western India—Ajmer, Pushkar and Nagaur—between the sixteenth and eighteenth centuries. Thelen mines the bureaucratic archive in the Marwari language to excavate histories of patronage, competition and conflict on the ground. Her equal felicity with Persian documents, deeds and narratives allows her to build on this history of urban life by highlighting parallel hierarchies of patronage across the Marwari and Persian archives. The result is an extraordinary first book on everyday coexistence and conflict between various urban groups in the early modern era that are rarely studied together even though they inhabit the same urban environment."

 
Ramya Sreenivasan, Associate Professor at the Department of History, University of Pennsylvania
Back to top
Table of Contents
Acknowledgements vii
Note on Transliteration and Dates xi
Introduction 1
1. Mughal Endowments in Ajmer and Pushkar, 1560s–1700 31
2. New Rulers and New Patrons in the Eighteenth Century 59
3. Nagaur's Pirzadas and the Art of Securing Patronage, 1560–1800 91
4. Conflict and the Limits of Shared Space 129
5. Property, Community and Neighbourhood Segregation 163
Conclusion 199
Appendix: Documents from Personal Libraries 209
Glossary 229
Bibliography 235
Index 251
Urban
Read More

about table of contents
Read Less

about table of contents
Be the first to know
Get the latest updates on new releases, special offers, and media highlights when you subscribe to our email lists!