9781911300786
At the end of the eighteenth century, the tradition of plein air painting gained considerable popularity in Rome. Artists came from all over Europe to study classical sculpture, architecture, and masterpieces of the Renaissance and the Baroque. During their studies, groups of young artists set their eyes on the Italian countryside, training their hands to transcribe the effects of light. The practice soon spread throughout Europe and eventually became an essential aspect of art education and a basic skill of landscape painting.
 
This lavish volume contains 140 color reproductions of sketches made en plein air between 1780 and 1870, demonstrating the skill and ingenuity with which each artist captures, with speed and on the spot, the effects of light and atmosphere. The works in Painting from Nature, most of them unfamiliar to the general public, convey the immediacy of nature in art and cast a fresh eye on the previously overlooked tradition of plein air painting.
Read More

about True to Nature
Read Less

about True to Nature
---
256 pages | 140 color plates | 10 x 9 1/2
Art: British Art
---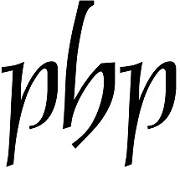 View all books from Paul Holberton Publishing
Reviews
"A vibrant celebration of the eighteenth- and nineteenth-century artists who packed up their materials and set off into the fields to get better acquainted with nature and paint."
Times Literary Supplement
"[The] handsome, informative catalogue present[s] us with superlative examples, a lot of surprises, new scholarship, and interesting revelations about technique and method. The show is a visual delight that also broadens our understanding of the trajectory of European art from the time of the French Revolution to the Franco-Prussian War. . . . The excellent catalogue, with essays by the curators and several other distinguished scholars of the field, is like a crash course in nineteenth-century aesthetics. There's also an absorbing chapter on technique and materials by the conservator Ann Hoenigswald, as well as capsule artists' biographies."
New Criterion
"The aim was to record the natural world in all its untamed glory, from scudding clouds to spitting volcanoes. As a new exhibition and book of their spontaneous sketches show, they were really in their elements."
World of Interiors
"True to Nature continues to expand our understanding of this relatively unstudied, yet central, aspect of European art history."
Artfix Daily
Be the first to know
Get the latest updates on new releases, special offers, and media highlights when you subscribe to our email lists!