Distributed for ForeEdge
Tiber
Eternal River of Rome
9781512600377
9781512603347
Distributed for ForeEdge
Tiber
Eternal River of Rome
In this rich history of Italy's Tiber River, Bruce Ware Allen charts the main currents, mythic headwaters, and hidden tributaries of one of the world's most renowned waterways. He considers life along the river, from its twin springs high in the Apennines all the way to its mouth at Ostia, and describes the people who lived along its banks and how they made the Tiber work for them. The Tiber has served as the realm of protomythic creatures and gods, a battleground for armies and navies, a livelihood for boatmen and fishermen, the subject matter of poets and painters, and the final resting place for criminals and martyrs. Tiber: Eternal River of Rome is a highly readable history and a go-to resource for information about Italy's most storied river.
Read More

about Tiber
Read Less

about Tiber
---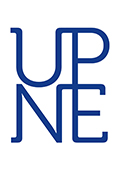 View all books from University Press of New England
Back to top
Table of Contents
Introduction • 1. GODS, KINGS, AND MEN • Father Tiber • Aeneas to Romulus and Remus • Age of Kings • Cloaca Maxima • Three Heroes of the Republic • Valesius, Ogulnius, and AsclepiusSalt • Alien Gods • Cui Bono? Roscius and the Poena Cullei • Cicero and the Woman • Caesar and Cleopatra • INTERLUDE: Tributary—Cremera • 2. RIVER OF EMPIRE • Naumachia • Villas • Augustus and His Tomb • A Million Mouths to Feed • Annona, or the Dole • Eighth Hill of Rome • Stones • How to Shift an Obelisk • Canals • Boats • Suicide • Lurid Tales of Nero • Trajan and His Port • Hadrian and His Tomb • Later Mad Emperors • INTERLUDE: Tributary—Anio • 3. CHRISTIAN TIBER • Crisis of the Third Century • Zenobia • Constantine and the Milvian Bridge • A Million More Mouths • Symmachus at Law • Julian the Apostate • Alaric the Goth • Hadrian's Tomb Undone • Barbarians at the Gates • Sidonius Apollinaris • Belisarius's Mills • Procopius the Tourist • Dragons • Gregory the Great • Saracens • Laban/Balan • Formosus • Pornocracy • INTERLUDE: Tributary—Nera • 4. DARKNESS AND LIGHT • Pope Joan • Copper Bottom • Prophecy of Malachy • Nero—Frogs, Nuts, and Dams • Dante at Ostia • Cola di Rienzo • Holy Years • Of Law and the River • Pontius Pilate • Martin and Eugenius • Isola Sacra • Pius II Takes a Cruise • Mattei and i Soldati Rossi • Papstesel • INTERLUDE: Tributary—Clitumnus • 5. RENAISSANCE • Death of a Borgia • Zambo • Papal Boats • The Richest Man in Rome • Water Carriers • Potabile o non potabile? • Paolo Giovio and His Book of Fish • Julius II and Urban Renewal • Bartolomeo Brandano • Cellini, the Sack of Rome, a Flood, and Prison • Two Popes, Three Bridges, Four Heads • Agnus Dei • Michelangelo and His Bridge • Grasshoppers • Sport and Spectacle • Two French Poets • Floods • La Pimpaccia di Piazza Navona • Pope Leo's Elephant • INTERLUDE: Tributary—Chiana • 6. MODERN TIMES • Ostia and Portus Redux • Porto di Ripetta • Four French Painters • The Duchess of Kingston • Treasure • In Search of Jewish Gold • Fireworks • Airborne • Mastro Titta, Er dilettante de Ponte • Some Italian Poets • French Polish • English Rose • I Sacconi Rossi • Fishing for Wood • Pius IX • Toto Bigio • Waterborne • Airborne Two • Two War Stories • EPILOGUE. Tevere incatenato • Acknowledgments • Notes • Select Bibliography • Index
Read More

about table of contents
Read Less

about table of contents
Be the first to know
Get the latest updates on new releases, special offers, and media highlights when you subscribe to our email lists!