9789813250512
Luis Borromeo was the Philippines's "King of Jazz," who at the height of his popularity created a Filipino answer to the Ziegfeld Follies. Miss Riboet was a world-famous Javanese opera singer who ruled the theater world. While each represented a unique corner of the entertainment world, the rise and fall of these two superstar figures tell an important story of Southeast Asia's 1920s Jazz Age.
This artistic era was marked by experimentation and adaption, and this was reflected in both Borromeo's and Riboet's styles. They were pioneering cultural brokers who dealt in hybrids. They were adept at combining high art and banal entertainment, tradition and modernity, and the foreign and the local.
Leaning on cultural studies and the work on cosmopolitanism and modernity by Henry Jenkins and Joel Kahn, Peter Keppy examines pop culture at this time as a contradictory social phenomenon. He challenges notions of Southeast Asia's popular culture as lowbrow entertainment created by elites and commerce to manipulate the masses, arguing instead that audiences seized on this popular culture to channel emancipatory activities, to articulate social critique, and to propagate an inclusive nationalism without being radically anticolonial.
Read More

about Tales of Southeast Asia's Jazz Age
Read Less

about Tales of Southeast Asia's Jazz Age
---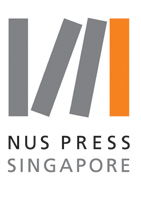 View all books from Nus Press Pte Ltd
Reviews
"...a scientific, well-researched study…Peter Keppy has written a particularly interesting book about the role of popular culture in two countries. The influence of western and contemporary pop culture - as is evident from this study - played a much greater role in building local national consciousness  than was previously assumed. An emancipating, identity-giving and therefore also political role. It unmistakably shows what the power of music consists of and how it can contribute to broad changes with great significance."
Ben Taffijn | Draai om je oren
"As his absorbing book shows us, the Jazz Age, as it manifested in Southeast Asia, enabled social critique and emancipation to feature in songs and shows.Tales Of Southeast Asia's Jazz Age is an entertaining walk-through and analysis of an important cultural period, when innovation and experimentation were the order of the day."
The Bangkok Post
"Keppy brings to bear an impressive amount of primary source research in a remarkable array of languages to craft a narrative of the trajectories of two major characters in popular music and theater in maritime Southeast Asia. . . . Given its narrative approach, [it] is an ideal book to assign to undergraduate classes focusing on the cultural history of Southeast Asia or the world at large."
H-Net: Humanities & Social Sciences Online
"Keppy skillfully balances a variety of sources and languages through his training in anthropology and history to revise the theoretical understanding of popular music culture in 1920s colonial Southeast Asia. . . . Researchers of music, history, cultural studies, and anthropology will all benefit from this accessible account."
Bijdragen KITLV Journal
"This exemplary book provides a model for similar studies for scholars of popular culture and transcultural music of post-colonial Southeast Asian nations."
International Journal of Asian Studies
"Keppy's painstaking scholarship challenges existing studies on the music and performing arts of the region. . . . This book serves, therefore, as a much-needed call for more cross-national studies that highlight how popular culture actors, narratives and historiographies crucially shape the unique social contestations and cultural affinities found across Southeast Asia."
SOJOURN: Journal of Social Issues in Southeast Asia
"Throughout his writing, Keppy does well in keeping his methodologies at the forefront while informing the reader about the lives and world of Borromeo and Miss Riboet. . . . His writing is clear and approachable by jazz enthusiasts and specialists alike."
Association for Recorded Sound Collections Journal
"Keppy does an admirable job of detailing the successes as well as the tribulations of both Borromeo and Riboet in their respective arenas of endeavor… [he] is to be commended for showcasing artists relatively unknown to Anglophone scholarship."
Kevin Fellezs | Journal of Asian Studies
"This book presents original and local sources to the academic world that cosmopolitan culture in the colonial years of the Philippines and Indonesia is not just something top-down to the masses by colonials and elites. Keppy's book is [an] exploratory one and we need further research into topics like these."
Viriya Sawangchot | The Asian Journal of Social Science
Be the first to know
Get the latest updates on new releases, special offers, and media highlights when you subscribe to our email lists!