---
Tortoise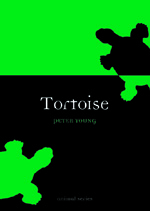 Click
here
for a special, limited-time offer for the entire Animal series.
208 pages | 5.29 x 7.5 | © 2004
Tortoise is the first cultural history of these long-lived and intriguing creatures, which have existed for more than 200 million years. The book covers tortoises worldwide, in evolution, myth and reality, ranging across paleontology, natural history, myth, folklore, art forms, literature, veterinary medicine and trade regulations.

The tortoise has been seen as an Atlas-like creature supporting the world, as the origin of music and as a philosophical paradox. Peter Young examines the tortoise in all these guises, as well as a military tactical formation, its exploitation by mariners and others for food, as ornament (in tortoiseshell), as a motif in art, and in space research. He looks at the movement away from exploitation to conservation and even the uses of the tortoise in advertising. As well as examples of species, illustrations from around the world include monuments, sculptures, coins, stamps, objets d'art, drawings, cartoons, advertisements and X-rays.

The book will appeal not only to tortoise lovers but also to readers of cultural histories around the world.

"Peter Young's Tortoise, on the other claw, can be warmly recommended."—Jonathan Bate, The Times
Table of Contents
Contents
1.Fittest not Fastest
2. Myths and Symbols
3. Ancient and Modern
4. Exploitation
5. Appreciation
6. Conservation
7. Promotion
Timeline
References
Bibliography
Associations
Websites
Acknowledgements
Photo Acknowledgements
Index
Review Quotes
The Independent
"Full of gorgeous graphics . . . gives a strong sense of the depth and complexity of the emotions we invest in animals."
The Times
"Peter Young's Tortoise can be warmly recommended. . . . includes some excellent cartoons."
Nicholas Gould | International Zoo News
"engaging...Peter Young seems to have read everything, and has uncovered tortoise lore in the most unlikely places...Tortoise is not merely a fascinating and informative read--it's a visual delight as well, with illustrations showing the use the artists of three millennia have made of tortoises to produce images as curious, comical or beatiful as the animals themselves."
For more information, or to order this book, please visit https://press.uchicago.edu
Google preview here