---
Treasures from The Royal Archives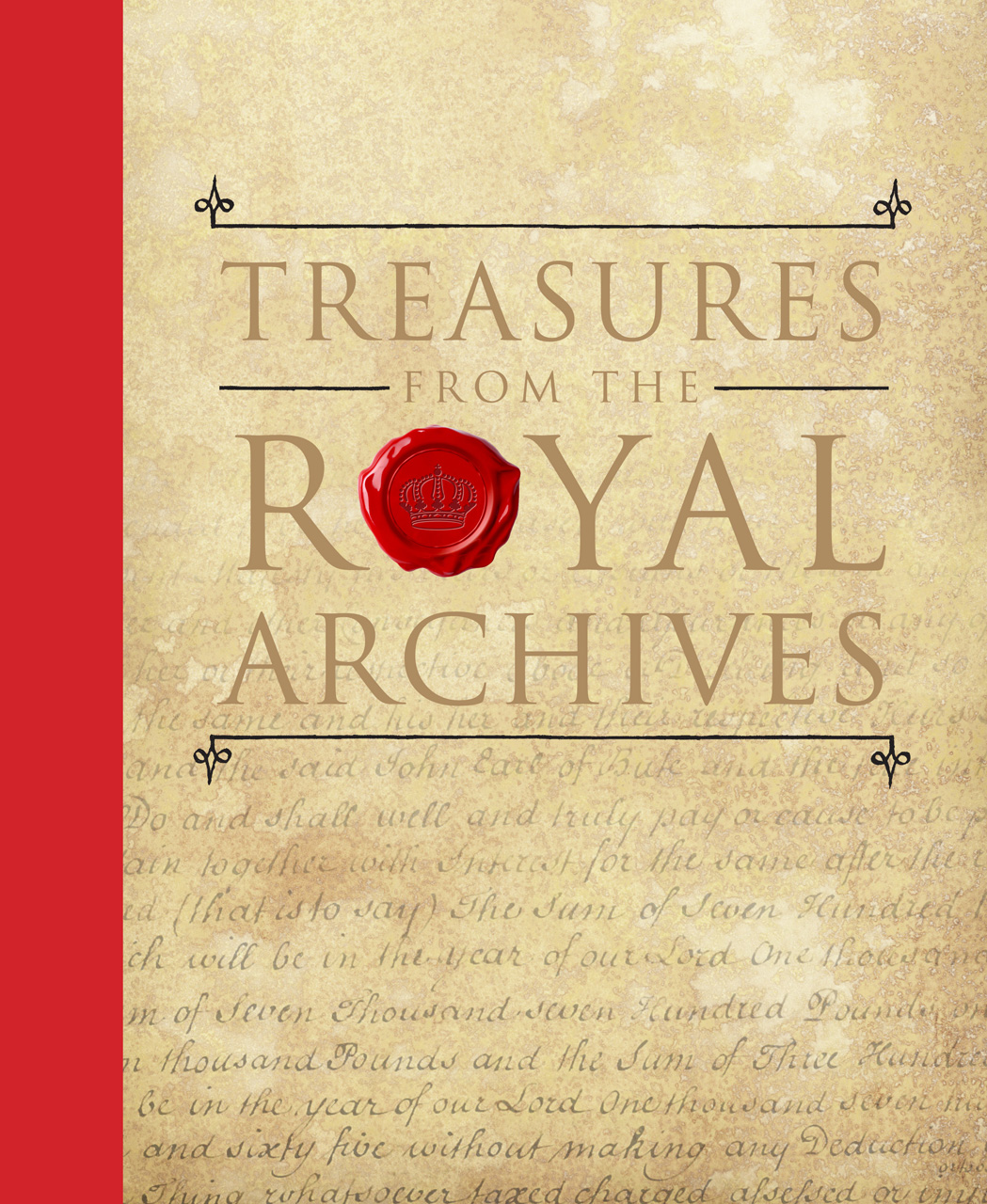 View a
video clip
introducing the accompanying app.
256 pages | 120 color plates | 8 1/4 x 10 | © 2014
Since 1914, the Round Tower at Windsor Castle has been home to the Royal Archives, an extraordinary collection of documents dating back to the thirteenth century. To commemorate the hundredth anniversary of the founding of a permanent home for the Royal Archives in the Tower, highlights from this fascinating and historically significant collection are being published here for the first time.

The treasures photographed and described for this lavish volume range from state records to letters, diaries, and domestic jottings. Among them are the account books of Elizabeth I, the deeds to Sandringham House, a list of Jacobite prisoners taken at the Battle of Culloden in 1745, and a terrifyingly vivid firsthand description of the Battle of Rorke's Drift. But the book also includes a great many personal documents, including excerpts from the diary of Queen Victoria, as well as letters from Bonnie Prince Charlie; from Prime Minister Benjamin Disraeli and his chief political rival, William Ewart Gladstone; and from President Lincoln, who commiserates with Queen Victoria in 1861 on the death of Prince Albert.

For those with an interest in British history or the broader history of Britain in the world, Treasures from The Royal Archives will be a true pleasure to peruse.
Table of Contents
Contents
Foreword
Sir Christopher Geidt, Keeper of The Queen's Archives
Introduction
Pam Clark, Senior Archivist, Royal Archives
1. Pomp & Circumstance
2. Palaces & Possessions
3. The Business of Government
4. Changing Society
5. Empire & Beyond
6. War & Conflict
7. Arts & Sciences
8. Pastimes & Passions
9. Family Life
Index
Acknowledgements
Picture Credits
Review Quotes
NBC News, on the exhibition
"A trove of documents about the life, loves, and losses of Britain's royals—including a letter of condolence from Abraham Lincoln to Queen Victoria. . . . The collection, held by Britain's Royal Archives and never before seen in public, also includes an eighteenth-century note from a young Bonnie Prince Charlie to his father."
For more information, or to order this book, please visit https://press.uchicago.edu
Google preview here