9781854433138
A comprehensive, richly illustrated appraisal of the life of this automotive design giant.

Few automotive designers have as impressive a resume as Tom Tjaarda. Among automotive enthusiasts, his name is synonymous with the De Tomaso, Ferrari, Fiat, Ford, Innocenti, and Lancia marques, but he also is responsible for the successful workaday Ford Fiesta. Raised in Detroit when the American Dream was beating out its rock 'n' roll rhythm, Tjaarda moved to Europe, where he had a ringside seat at the heart of automotive styling activities in the Mecca of vehicle design, Turin, in its heyday. The lessons he learned there helped make him one of the most influential and important designers of the second half of the twentieth century. Tom Tjaarda: Master of Proportions is a comprehensive, richly illustrated appraisal of the life of this design giant, featuring all his designs, both automotive and in other fields.
Read More

about Tom Tjaarda
Read Less

about Tom Tjaarda
---
474 pages | illustrated in color throughout | 8 1/2 x 12
Transportation: Automotive
---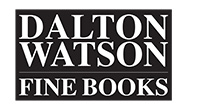 View all books from Dalton Watson Fine Books
Back to top
Table of Contents
8lPreface
10lForeword
Born in the USA
14lThe Early Years
33lThe Sports Wagon Explained
36lHeading Out
38lCrossing the Atlantic
The Ghia Years
43lInnocenti 950 Spider
51lGhia IXG Dragster
54lGhia Selene
58lAlweg Monorail
60lMoving On From Ghia
63lEntrepreneur Extraordinaire
The Pininfarina Years
68lIsola & Gabetti and Italy 61
72lChevrolet Corvair 2+2 Coupé
76lFiat 2300 Cabriolet Speciale
79lChevrolet Corvette Rondine
85lLancia Flaminia 3C 2.8
Speciale Coupé
93lFerrari 330 GT 2+2
100lEliot Noyes
101lMercedes-Benz 230SL
Pininfarina Coupé
105lFerrari 365 California
113lFiat 124 Sport Spider
122lBattista Farina
124lFranco Martinengo
127lWorking at Pininfarina
132lHow do you Design an Automobile?
134lFergat-O.S.I.
Ghia Once Again
138lGhia Centurion at Ital Styling
145lSerenissima Ghia GT
153lLancia Fulvia HF Competizione
164lIsuzu Bellett MX 1600
168lDe Tomaso Mustela
171lLancia Flaminia Marica
178lDe Tomaso 505/38
181lDe Tomaso Pantera
198lDe Tomaso Deauville
209lGiacobbi Tjaarda Sinthesis 2000
220lDe Tomaso Can-Am
221lDe Tomaso Zonda
223lDe Tomaso, Ghia
223lPantera Incident
227lAutoZodiaco Damaca
229lIsuzu Sport Wagon
230lDe Tomaso 1600 Spider
241lDe Tomaso Longchamp
250lFord Mustela II
252lFord Mustang II
255lDe Tomaso Pantera II/7X/Montella
262lAlejandro de Tomaso
272lAlejandro & Tom
276lFord Ghia Coins
279lPaola & Tom
282lOil Embargo and its Ramifications
286lThe Future of the Automobile
288lFord Maverick Proposal
291lFord Fiesta
298lConcerns regarding Ghia
A Couple of Short Stints
305lAutobianchi/Lancia Y10
308lFiat Croma
310lRayton-Fissore
312lChrysler LeBaron Prototype
314lChrysler Imperial Proposal
316lSaab Viking
318lSEAT Ronda
320lRayton-Fissore Torino Taxi Prototype
322lRayton-Fissore/Laforza Magnum
Going Alone
334lDimensione Design: The Founding
336lAMC Jeep Cherokee Drawings
338lDimensione Design Concept
340lDimensione Design Korean Proposal
341lPiaggio Micromachina Study
343lPPG Pace Car
346lSuzuki Coupé
354lAston Martin Lagonda
355lBitter Tasco
356lSaab Sedan
357lBugatti EB110 Redesign
358lLamborghini Diablo Interior Facelift
359lMercedes-Benz 300SL Proposal
360lLotus Sports Car Renderings
362lHonda Projects
364lFiat Uno Replacement Proposal
365lNew Pantera Renderings
367lIsotta Fraschini T8/T12
374lLaforza Magnum Facelifts
376lTT Chrome Barchetta
Designs from Tjaarda's Studio
380l2003 Fiat Barchetta Facelift
382lShelby Series 2
384lDe Tomaso Pantera Spider
386l2006 Spyker Concept
390lTom Tjaarda Pantera Special
396lApollo Aspire TT Tire
398lTjaarda Mustang
400lEquus TOM1
404lTurin International PSV
406lDe Tomaso Deauville
408lNew Pantera X2011
411lMLR MM1
418lElectric Sports Car Project
421lFiat 124 Rondine
428lNew Fiat 124 Spider
429lFiat 124 Targa
432lIndustrial & Other Designs
442lLooking Back
Saying Goodbye
448lArrivaderci Tom
450lThe Life of a Designer
462lTom Tjaarda's designs in scale models
464lBibliography
466lIndex
Read More

about table of contents
Read Less

about table of contents
Be the first to know
Get the latest updates on new releases, special offers, and media highlights when you subscribe to our email lists!