9789813251229
The eastern archipelagos of Southeast Asia stretch from Mindanao and Sulu in the north to Bali in the southwest and New Guinea in the southeast. Many of the inhabitants of this area are often described as "people without history," in part because colonial borders long ago cut across shared underlying patterns of relations. Yet many of these societies were linked to transoceanic trading systems for millennia. Indeed, some of the world's most prized commodities once came from territories which were either "stateless" or under the tenuous control of loosely structured polities in this region.
 
In this book, trade provides the integrating framework for local and regional histories that cover more than three hundred years, from the late sixteenth century to the beginning of the twentieth, when new technologies and changing markets helped lead to Western dominance. This book presents theories from the social sciences and economics that can help liberate scholars from dependence on states as narrative frameworks. It will also appeal to those working on wider themes such as global history, state formation, the evolution of markets, and anthropology.
 
Read More

about Seaways and Gatekeepers
Read Less

about Seaways and Gatekeepers
---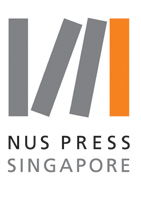 View all books from Nus Press Pte Ltd
Reviews
"Seaways and Gatekeepers is a wonderful book. It has resonance for a wide readership and could easily sit as a core textbook for studies on South East Asia, providing as it does a useful source of comparison on European encounters with non-European Others. The book's biggest contribution lies in the environmentally determined aspect of the research methodology."
International Journal of Maritime History
"This extremely rich and theoretically sophisticated book's impact goes beyond early modern Southeast Asian history. Seaways and Gatekeepers forces us to reconsider how much frontiers shape the history of state formation and nation-building in the region."
SOJOURN
Back to top
Table of Contents
List of Maps
List of Images
Preface
Chapter 1: Introduction
PART ONE: FOUNDATIONS
Chapter 2: The Cradle of Geography
Chapter 3: Encounters
Chapter 4: Patchwork Polities
PART TWO: GLIMPSED HISTORIES
Chapter 5: Commodity Wars before 1684
Chapter 6: Ungovernable Tides, 1684–1784
Chapter 7: Pivotal Decades, 1784–1819
Chapter 8: Equivocal Policies, Converging Trade, 1819–47
Chapter 9: Free Trade and Phantom Fleets, 1847–69
Chapter 10: Steam and Capital, 1869–1906
Chapter 11: In Retrospect
Appendix
Bibliography
Index
Read More

about table of contents
Read Less

about table of contents
Be the first to know
Get the latest updates on new releases, special offers, and media highlights when you subscribe to our email lists!