9789813251083
9789813251472
The basement of a veteran shopping mall located in the central business district of Singapore affords opportunities to a group of amateur and semi-professional musicians, of different ethnicities, ages, and generations to make a sonic way of life. Based on five years of deep participatory experience, this multi-modal (text, musical composition, social media, performance) sonic ethnography is centered around a community of noisy people who make rock music within the constraints of urban life in Singapore. The heart and soul of this community is English Language rock and roll music pioneered in Singapore by several members of the 1960s legendary "beats and blues" band, The Straydogs, who continue to engage this community in a sonic way of life.
 
Grounded in debates from sound studies, Ferzacca draws on Bruno Latour's ideas of the social—continually emergent, constantly in-the-making, "associations of heterogeneous elements" of human and non-human "mediators and intermediaries"—to portray a community entangled in the confounding relations between vernacular and national heritage projects. Music shops, music gear, music genres, sound, urban space, neighborhoods, State presence, performance venues, practice spaces, regional travel, local, national, regional, and sonic histories afford expected and unexpected opportunities for work, play, and meaning, in the contemporary music scene in this Southeast Asian city-state. The emergent quality of this deep sound is fiercely cosmopolitan, yet entirely Singaporean. What emerges is a vernacular heritage drawing upon Singapore's unique place in Southeast Asian and world history.
Read More

about Sonic City
Read Less

about Sonic City
---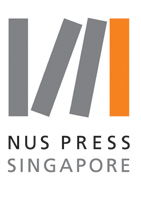 View all books from Nus Press Pte Ltd
Reviews
"Sonic City plugs the gap for younger Singapore rock enthusiasts such as myself and throws the creative spurt of the 1990s into stark relief, making the latter era seem even more precious and fragile by revealing its place in a longer history of state policing and censorship."
Ken Kwek | Mekong Review
"[Ferzacca maps out the] emotionally charged vibrant, cosmopolitan acoustemological undercurrent circuits of the Straydogs in Sonic City."
Liew Kai Khiun | Journal of the Malaysian Branch of the Royal Asiatic Society
"Ferzacca's sonic ethnography is well supported by scholarship on broader human relational capital."
Eugene Dairianathan | Anthropological Forum
"Sonic City is an enjoyable read and should appeal to specialists and non-specialists alike, including undergraduate students. Like Ferzacca, the reader gets drawn into the blues rock community and gains a good sense of the people involved, and their lives in music as well as in Singapore society."
Asian Ethnology
Be the first to know
Get the latest updates on new releases, special offers, and media highlights when you subscribe to our email lists!