---
Salmon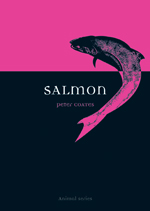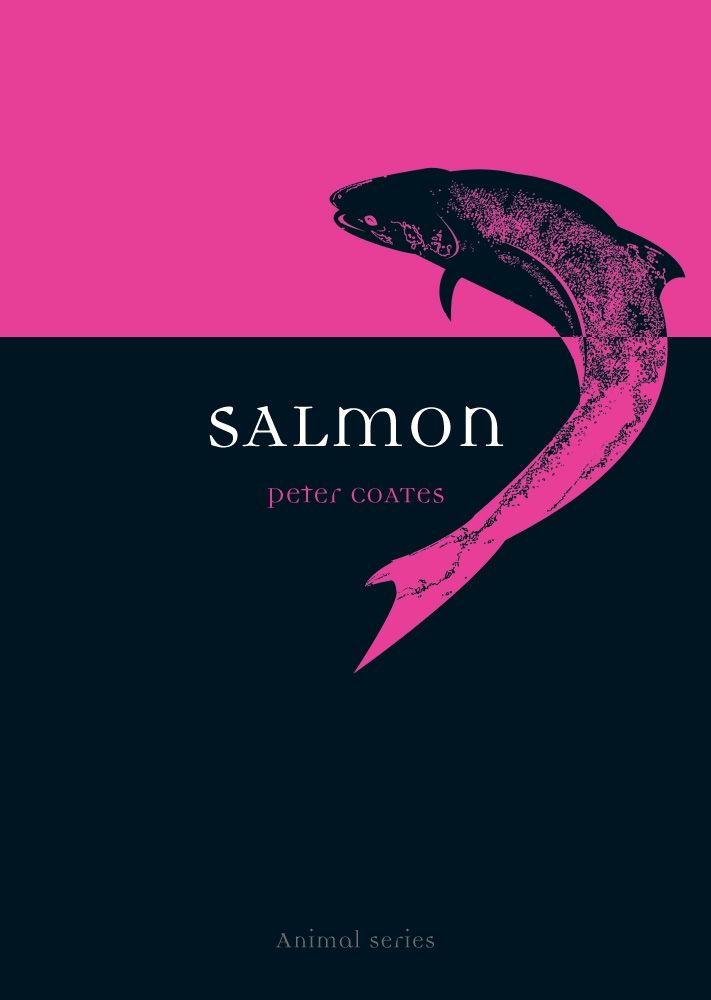 Click
here
for a special, limited-time offer for the entire Animal series.  
216 pages | 25 color plates, 75 halftones | 5 3/8 x 7 1/2 | © 2006
Every year, wild salmon travel hundreds of miles upstream. They fight fierce river currents, leap over rocks and small waterfalls, and die by the thousands of starvation, disease, and exposure to cold. Even if they surmount these obstacles, the fish risk becoming dinner for hungry predators like bears, birds, and humans. Guided by a keen sense of smell, the survivors travel to their original hatching grounds, where they breed, spawn, and quickly die.

Salmon reveals this amazing life cycle to be just part of the larger story of these fascinating fish. The cultural life of salmon, Peter Coates explains, is rich with myths about "the king of fish," from lands as diverse as Nova Scotia, Norway, Korea, and California. Coates's history details the salmon's cherished symbolic meaning as well as its current status as the ignoble product of fish hatcheries. Encompassing evolutionary, ecological, and cultural perspectives, Salmon is the perfect book for anyone who has ever eaten or tried to catch this delightful—and delectable—fish. 


Table of Contents
Contents
Introduction
1.  Biological Salmon
2.  Edible Salmon
3.  Unfortunate Salmon
4.  Disputed Salmon
5.  Sporting Salmon
6.  Cultural Salmon
Conclusion:  Salmon Past, Present and Future
Timeline
References
Bibliography
Associations and Websites
Acknowledgements
Photo Acknowledgements
Index
Review Quotes
Richard Shelton | Times Literary Supplement
"Contains many nuggets of good science. . . . As Coates so eloquently reminds us, we still have much to learn from our salmon-worshipping ancestors."
Fly Fishing & Fly Tying
"The words flow as easily and clearly as a well-oxygenated salmon stream and the text is illustrated with a wide variety of excellent photographs; including, surprisingly, a few of semi-naked beauties modelling attire made entirely out of salmon skin. . . . [the book] is first class and a great read. I heartily recommend it to all of you who, as I do, love and revere the 'King of Fish.'"
For more information, or to order this book, please visit https://press.uchicago.edu
Google preview here