9789814722964
Anthropology is a flourishing discipline in Southeast Asia. Anthropologists in the region spent the second half of the twentieth century establishing the field, and now, as we move further into the twenty-first century, a new generation is working to shift the discipline from European and American narratives to a Southeast Asian locus.  There has been a vigorous debate and a wide range of suggestions on what might be done to break from the Euro-, andro-, hetero-, and other centrisms of the discipline and move to an emerging world anthropologies perspective. But actually transforming anthropology requires going beyond mere critique.

Southeast Asian Anthropologies outlines the practices and paradigms of anthropologists working from and within Southeast Asia. It addresses three overlapping issues: the historical development of unique traditions of research, scholarship, and social engagement across diverse anthropological communities of the region; the opportunities and challenges faced by Southeast Asian anthropologists as they practice their craft in different institutional and political contexts; and the emergence of locally grounded, intraregional, transnational linkages and practices undertaken by Southeast Asian-based anthropologists. It is a much-needed assessment of the state of the discipline that will be an invaluable tool for anthropologists navigating a new era of development and challenges.
Read More

about Southeast Asian Anthropologies
Read Less

about Southeast Asian Anthropologies
---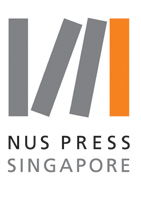 View all books from Nus Press Pte Ltd
Reviews
"Anthropology is a sensitive barometer of social concerns, providing invaluable insights into national sensitivities. This volume offers a critical reading of these separate national barometers across the Southeast Asian region from Cambodia, Thailand, Vietnam, Malaysia, and Singapore to Indonesia and the Philippines. It gives a glimpse of both national and transnational research on a great variety of social formations in transition."
James J. Fox, Australian National University
"This is a comprehensive, useful primer on the practice of anthropology in Southeast Asia from the viewpoint of Southeast Asian academics heavily engaged in the field."
Choice
"Each contribution may be read as an introduction to the depth and form of the establishment of formal anthropology."
SOJOURN
"This short review doesn't reflect the richness of the ten accounts presented in this volume, the in-depth historical and institutional contextualization and the interesting depicted ethnographies . . .  [this is] an important contribution to the understanding of the countries' anthropology histories and current trends."
Moussons
"The book makes it clear that it refrains from creating a 'singular master narrative' for anthropology in Southeast Asia. But despite keeping these threads loose, by assembling them in a single volume this book is an appealing invitation for added reflection, and to weave these loose threads into new configurations."
Andrea Ragragio | Bijdragen tot de taal-, land- en volkenkunde
"The chapters in the book provide a strong introduction to anthropological works emerging from Southeast Asia by Southeast Asians. . . . The book will be useful to researchers of Southeast Asia who are looking to be introduced to the formation of anthropological scholarship in the region."
International Journal of Asian Studies
Be the first to know
Get the latest updates on new releases, special offers, and media highlights when you subscribe to our email lists!