9789814722759
The book focuses on the historical trajectories of Savu, an island in the Nusa Tenggara Timur province, eastern Indonesia. While Savu is a relatively small island, aspects of its society, as well as this study's blend of anthropology and historical method, makes this book of fundamental relevance to the ongoing comparative examination of Austronesian-speaking populations from Madagascar to Hawaii and from Taiwan to Timor. This book brings together Duggan's detailed understanding of Savunese society and genealogies with Hägerdal's deep knowledge of the Dutch and Portuguese archives to understand the overlap between these perspectives on Savu's past. The text discusses the precolonial period up to the sixteenth century, and then examines how early-colonial encounters with the Portuguese and Dutch (VOC) changed the system of governance. In the nineteenth century, the Savunese embarked on minor colonial enterprises in Timor and Sumba, and were still largely autonomous vis-à-vis the colonial state. Protestant missionaries gained foothold after 1870, though Christianization was a slow process. Colonial rule via a Dutch-appointed raja was introduced in the early twentieth century. The text follows the fate of Savu during the struggle for independence and the postcolonial era, discussing the dilemmas of modernization and the resilience of the unique local culture.
Read More

about Savu
Read Less

about Savu
---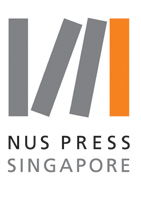 View all books from Nus Press Pte Ltd
Reviews
"...essential reading for all scholars studying Austronesian societies."
David Hicks | Journal of Asian Studies
"Their book must be the definitive history of this island. . . . With its careful, comprehensive description of Savu history through five centuries, Duggan's and Hägerdal's book is an impressive achievement. It will, I believe, be of fundamental importance for all future studies of the history and ethnography of the region"
Journal of Folklore Research
"This lengthy, well-produced, and richly illustrated book concerns [Savu], located in eastern Indonesia between the islands of Timor and Sumba. This in itself is a distinctive feature, especially nowadays when such comprehensive works on small-scale non-Western societies are a rarity. But the volume is positively unusual in other respects as well. It is co-written by an anthropologist and a historian."
Archipel
Be the first to know
Get the latest updates on new releases, special offers, and media highlights when you subscribe to our email lists!