9789888754090
An extensive history of Chinese dialects.

Studies in Colloquial Chinese and Its History presents cutting-edge research into issues regarding prestige colloquial languages in China in their spoken forms and as well as their relationship to written and colloquial literary forms. These include the influence of historical forms of spoken Chinese on written Chinese, the history of guanhuà and the history of báihuà, proto-dialects, and supra-regional common languages, as well as their relationship to spoken dialects. The various studies in this collection focus on the dialect groups with the most substantial written traditions, including Mandarin, Wu, Min, and Cantonese. The contributors explore the histories of these dialects in their written and spoken forms, presenting a variegated view of their history and development. This volume expands our understanding of the underlying factors in the formation of supra-regional common languages in China and the written forms to which they gave rise.
 
Read More

about Studies in Colloquial Chinese and Its History
Read Less

about Studies in Colloquial Chinese and Its History
---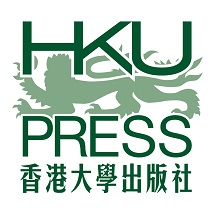 View all books from Hong Kong University Press
Back to top
Table of Contents
List of Figures and Map
List of Tables
Acknowledgments
Introduction: Facets of the History of Colloquial Chinese as Reflected in the Dialects and in Texts
I. Chinese Dialects in Texts
1. Does Taiwanese Cantillation Reflect the Sound of the Táng?
2. Vernacular Written Cantonese in the Twentieth Century: The Role of Cantonese Opera in Its Growth and Spread
3. The Mix of Dialect and Guanhuà Elements in the Wú Folk Songs Collected in Féng Mènglóng's Shange
4. Changes in Language Use as Reflected in Shuihu zhuàn Passages Embedded in the Jin Píng Méi cíhuà
5. Wordplay in Jin Píng Méi
6. Division of Old and New Shànghai Dialects: A Comparative Study of Tuhuà zhinán and Hùyu zhinán
7. The Origin and Evolution of the Dialect Word yá ? 'Child'

II. Chinese Dialects and Their History
8. The Demarcation of Western Mandarin and the Designation of the Chéngdu Dialect as Its Standard Form in Modern China
9. A Question in the Final Systems of Míng-Time Guanhuà
10. The Hénán Xìnyáng Dialect of 150 Years Ago: Evidence from Dialect Islands in Jiangsu, Zhèjiang, and Anhui
11. An Exploration of the Nature of Nánjing Mandarin in the Míng Dynasty
12. Language Use in the Chinese Community of Manila in the Seventeenth Century: A Case of Occasional Diglossia?
13. Frontier Mandarins and Lán Mào's Yùnlüè yìtong in the Míng
14. On the Variation of the Rù Tone in the Shanyin Dialect of Shanxi
15. Tonal Features Based on Acoustic Analysis and Historical Development in Mùlei Mandarin in Xinjiang
List of Contributors
Index
Read More

about table of contents
Read Less

about table of contents
Be the first to know
Get the latest updates on new releases, special offers, and media highlights when you subscribe to our email lists!