---
Spider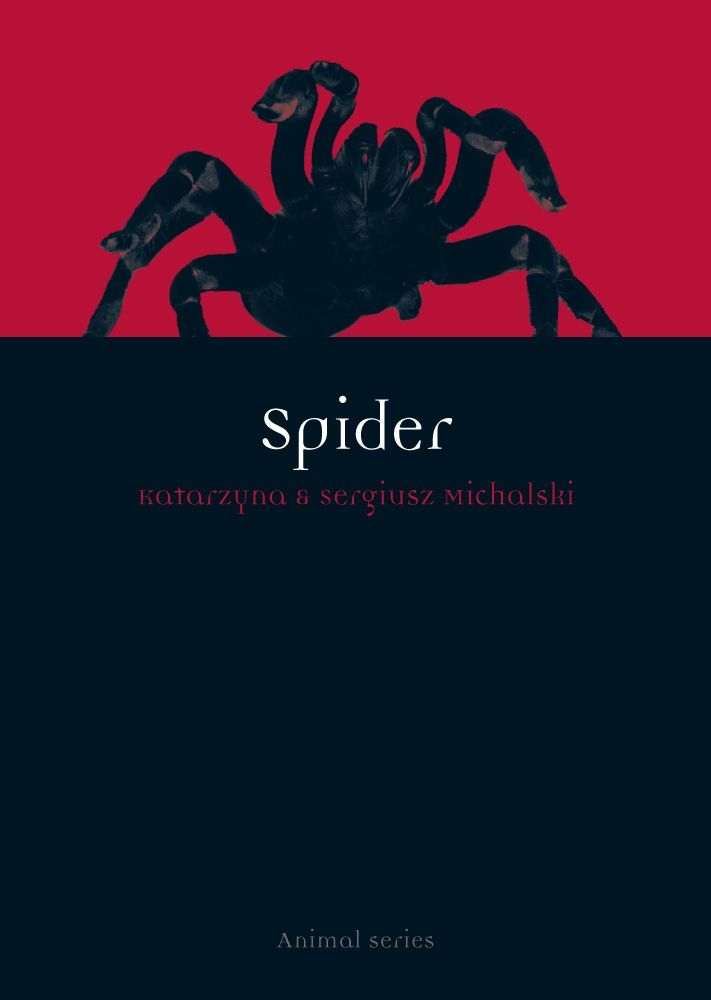 Click
here
for a special, limited-time offer for the entire Animal series.
224 pages | 40 color plates, 60 halftones | 5 3/4 x 7 1/2 | © 2010
Both fascinating and frightening, the spider has a rich symbolic presence in the imagination. At once a representative of death, due to its fangs and dangerous poison, the spider can also represent life and creation, because of its intricate web and females who carry sacs of thousands of tiny eggs. In this wide-ranging book, Katarzyna and Sergiusz Michalskiinvestigate the natural history and cultural significance of the spider.
            From ancient Greek myth to Dostoyevsky, the authors explore the appearance of spiders in literature and their depictions in art, paying particular attention to the sculptures of Louise Bourgeois. Horror stories, science fiction, folklore, and children's tales are also investigated, as well as the affliction of arachnophobia and the procedures used to cure it. The association of the spider with women or mothers is explored alongside the role of the spider metaphor in Freudian and Jungian psychoanalysis, and the Michalskis' in-depth account concludes with a look at the unfavorable portrayal of the sinister spider in film.
            A thorough and engaging look at the natural and cultural history of the spider, this book will appeal to anybody who admires or fears this delicate yet dangerous creature.
Table of Contents
Contents
Introduction: Spiders on the Wall and Elsewhere

1   Some Basic Zoological Facts
2   Arachnophobia
3   Venom and Cold Intellect: The Spider and its Web in the European 
     Intellectual Tradition
4   The Femme Fatale and Eroticism
5   Oppressive Mothers, Dreams and Louise Bourgeois
6   Spiders in Art and Caricature
7   Myth and Folklore
8   Urban Legends
9   Spider Goes Hollywood

Timeline of the Spider
References
Select Bibliography
Associations and Websites
Acknowledgements
Photo Acknowledgements
Index
Review Quotes
Independent
"In phobia terms, Reaktion's terrific animal series has reached the king of beasts. Arachnophobia, the Miss Muffet syndrome, is 'now counted among the most interesting human neuroses'. . . Not everyone has this antipathy to the 400 different types of spider . . . In this enjoyable (at least for some of us) monograph, the reader learns something new about this extraordinary creature."
BBC Wildlife Magazine
 "Spider weaves biological facts and global traditions into a satisfying analysis of how arachnids capture the imagination."
For more information, or to order this book, please visit https://press.uchicago.edu
Google preview here