 9780774805001
Federalism is at once a set of institutions -- the division of public authority between two or more constitutionally defined orders of government -- and a set of ideas which underpin such institutions. As an idea, federalism points us to issues such as shared and divided sovereignty, multiple loyalties and identities, and governance through multi-level institutions.
Seen in this more complex way, federalism is deeply relevant to a wide range of issues facing contemporary societies. Global forces -- economic and social -- are forcing a rethinking of the role of the central state, with power and authority diffusing both downwards to local and state institutions and upwards to supranational bodies. Economic restructuring is altering relationships within countries, as well as the relationships of countries with each other. At a societal level, the recent growth of ethnic and regional nationalisms -- most dramatically in Eastern Europe and the former Soviet Union, but also in many other countries in western Europe and North America -- is forcing a rethinking of the relationship between state and nation, and of the meaning and content of 'citizenship.'
Rethinking Federalism explores the power and relevance of federalism in the contemporary world, and provides a wide-ranging assessment of its strengths, weaknesses, and potential in a variety of contexts. Interdisciplinary in its approach, it brings together leading scholars from law, economics, sociology, and political science, many of whom draw on their own extensive involvement in the public policy process. Among the contributors, each writing with the authority of experience, are Tommaso Padoa-Schioppa and Jacques Pelkmans on the European Union, Paul Chartrand on Aboriginal rights, Samuel Beer on
Read More

about Rethinking Federalism
Read Less

about Rethinking Federalism
---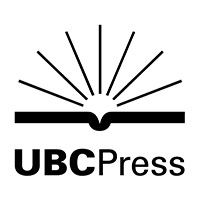 View all books from University of British Columbia Press
Back to top
Table of Contents
Part One: Introduction
1. Rethinking Federalism in a Changing World / Richard Simeon and Katherine Swinton
Part Two: Citizenship, Identity and Federal Societies
2. Constitutional Government and the Two Faces of Ethnicity: Federalism Is Not Enough / Alan C. Cairns
3. Identification in Transnational Political Communities / Raymond Breton
4. The New Pluralism: Regionalism, Ethnicity, and Language in Western Europe / Guy Kirsch
5. The Federal Experience in Yugoslavia / Mihailo Markovic
6. Questions of Citizenship after the Breakup of the USSR / Vsevolod Ivanovich Vasiliev
7. Citizenship Claims: Routes to Representation in a Federal System / Jane Jenson
8. The Aboriginal Peoples in Canada and Renewal of the Federation / Paul L.A.H. Chartrand
Part Three: The Economics of Federalism
9. Is Federalism the Future? An Economic Perspective / Kenneth Norrie
10. Economic Federalism and the European Union / Tommaso Padoa-Schioppa
11. Governing European Union: From Pre-Federal to Federal Economic Integration / Jacques Pelkmans
12. Central Asia: From Administrative Command Integration to Commonwealth of Independent States / Bakhtior Islamov
13. American Federalism: An Economic Perspective / Alice Rivlin
Part Four: The Law and Politics of Federalism
14. New Wine in Old Bottles? Federalism and Nation States in the Twenty-First Century: A Conceptual Overview / Thomas O. Hueglin
15. Federali
Read More

about table of contents
Read Less

about table of contents
Be the first to know
Get the latest updates on new releases, special offers, and media highlights when you subscribe to our email lists!