9789813251243
For the past century and a half, extensive looting and illicit trafficking of Southeast Asia's cultural heritage have scattered art objects from the region to museums and private collections around the world. Today, however, power relations are shifting, a new awareness is growing, and new questions are emerging about the representation and ownership of Southeast Asian cultural material located in the West. This book offers a timely consideration of object restitution and related issues across Southeast Asia, bringing together a range of viewpoints, including those of museum professionals and scholars in Cambodia, Thailand, Vietnam, and Indonesia, as well as Europe, North America, and Australia. The contributors address legal, cultural, political and diplomatic issues involved in the restitution process, and they also look at the ways object restitution is integral to evolving narratives of national identity. Ultimately, the book's editors conclude, restitution processes can transform narratives of loss into opportunities for gain, building knowledge and reconstructing relationships across national borders.
 
Read More

about Returning Southeast Asia's Past
Read Less

about Returning Southeast Asia's Past
---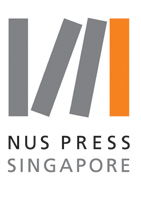 View all books from Nus Press Pte Ltd
Reviews
"This anthology of essays by mostly Southeast Asian academics is a timely overview of the hot-button issue of repatriation and its many complications."
The Straits Times
"Approaching historic inequality through the lens of material culture provides fascinating insight into the dynamics of visual art and power… Returning Southeast Asia's Past: Objects, Museums and Restitution is an interesting, well-researched book which explores how museum collections reflect the colonial ideologies of the people who assembled them."
Asian Review of Books
"Recommended. Offering critical discussion of repatriation focused on a region heretofore not thoroughly examined, this volume will be of interest to researchers in museum studies, cultural heritage, sociology and anthropology, legal and ethical issues, decolonization, and Southeast Asian studies."
Choice
"Some of the volume's strengths lie in its broad regional coverage (Thailand, Vietnam, and particular attention to Indonesia, Burma, and Cambodia) and its detailed historical documentation using primary archival research. . . . Its high-resolution illustrations are helpful, and the volume has been edited with great care. Returning Southeast Asia's Past makes several important points concerning Southeast Asia's cultural heritage for scholars of the region and also for archaeologists and art historians who work globally."
 
 
Bulletin of the School of Oriental and African Studies
"This is the first book entirely devoted to object restitution to Southeast Asia. . . . The essays in this book bring to light information never before published regarding the processes, practices, and politics of acquiring, displaying, and returning Southeast Asian art. . . . As such, the book, illustrated with a selection of relevant objects, is a very readable and interesting overview of important issues along with specific cases of cultural appropriation in relation to a particular region of the world."
Asian Perspectives
"Each chapter deals with significant and intriguing cases of Southeast Asian art and scrutinises the dynamics of changing perceptions on this moveable art and heritage from curiosities to the eyes of the imperialists to reinterpretation in the original regional context. Meanwhile, the entire volume collectively and harmoniously conveys multiple voices on restitution processes in general… Readers who would like to understand changing perceptions and diverse practices of restitution in the future should take care not to neglect this work."
Journal of the Malaysian Branch of the Royal Asiatic Society
Back to top
Table of Contents
List of figures
Foreword
Acknowledgements
1. Introduction: Collecting and Returning Southeast Asia's Past
Part I: Artefact Ownership
2. The Selling of Khmer Artefacts during the Colonial Era: Questioning the Perception of Khmer Heritage through a Study of Traded Khmer Art Pieces (1920s–1940s)
3. The Looting of Koh Ker and the Return of the Prasat Chen Statues
4. Who Owns Ban Chiang? The Discovery, Collection and Repatriation of Ban Chiang Artefacts
Part II: Object Biographies and Colonial Legacies
5. On the Road Back to Mandalay: The Burmese Regalia – Seizure, Display and Return to Myanmar in 1964
6. Bridging the Missing Gaps: The Politics of Display at the Ð?ng Duong Buddhist Art Gallery
7. Restitution and National Heritage: (Art) Historical Trajectories of Raden Saleh's Paintings
8. Returns by the Netherlands to Indonesia in the 2010s and the 1970s
Part III: Museums, Restitution, and Cultural Identities
9. The Return of Cultural Property and National Identity in Postcolonial Indonesia
10. Plaibat: Reclaiming Heritage, Social Media, and Modern Nationalism
11. Myanmar, Museums, and Repatriation of Cultural Heritage
Contributors
Index
Read More

about table of contents
Read Less

about table of contents
Be the first to know
Get the latest updates on new releases, special offers, and media highlights when you subscribe to our email lists!