Distributed for Prickly Paradigm Press
Reading Legitimation Crisis in Tehran
Iran and the Future of Liberalism
9780976147572
Distributed for Prickly Paradigm Press
Reading Legitimation Crisis in Tehran
Iran and the Future of Liberalism
The Iran depicted in the headlines is a rogue state ruled by ever-more-defiant Islamic fundamentalists. Yet inside the borders, an unheralded transformation of a wholly different political bent is occurring. A "liberal renaissance," as one Iranian thinker terms it, is emerging in Iran, and in this pamphlet, Danny Postel charts the contours of the intellectual upheaval.

Reading "Legitimation Crisis" in Tehran examines the conflicted positions of the Left toward Iran since 1979, and, in particular, critically reconsiders Foucault's connection to the Iranian Revolution. Postel explores the various elements of the subtle liberal revolution and proposes a host of potential implications of this transformation for Western liberalism. He examines the appeal of Jürgen Habermas, Hannah Arendt, and Isaiah Berlin among Iranian intellectuals and ponders how their ideas appear back to us when refracted through a Persian prism. Postel closes with a thought-provoking conversation with eminent Iranian philosopher Ramin Jahanbegloo. 

A provocative and incisive polemic highly relevant to our times, Reading "Legitimation Crisis" in Tehran will be of interest to anyone who wants to get beyond alarmist rhetoric and truly understand contemporary Iran.


Read More

about Reading Legitimation Crisis in Tehran
Read Less

about Reading Legitimation Crisis in Tehran
---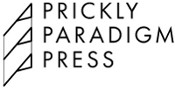 View all books from Prickly Paradigm Press
Reviews
"A brilliant inquiry into the contemporary Iranian predicament and what it means for the world. At a time when all too many of our leading thinkers are mired in the weeds of provincialism and narrow ideological wars, Postel has written a work of grace, intelligence, and towering integrity. Reading 'Legitimation Crisis' in Tehran is nothing less than a masterpiece of moral and political criticism."
Afshin Molavi, author of The Soul of Iran: A Nation's Journey to Freedom
"The importance of Postel's book reaches far beyond a mere exercise in intellectual history. The temptation is either to castigate Iran as a state run by dangerous fundamentalist fanatics, or to celebrate it as a beacon of anti-imperialist resistance. Both approaches miss the complexity of intellectual and political life in Iran where, in a unique short-circuit, political battles reverberate in the terms of modern Western philosophy: some traditionalist clerics refer to Heidegger, liberals to Habermas, feminists to Arendt, some young  'nihilists' to deconstruction. . . . The specter of an exotic country is thus dispelled, and we can recognize in Iran our own battles, fought more passionately than in our own countries. This is Postel's great lesson: Iran's story is our own."
Slavoj Žižek
"There's much more to this slim pamphlet, including a fascinating interview with Iranian philosopher Ramin Jahanbegloo . . . and a close psychological reading of Michel Foucault's illiberal 1978-79 articles in support of the Iranian Revolution. I read the pamphlet every morning before work last week, on the subway; couldn't put it down! Great stocking stuffer. . . ."
Joshua Glenn | Boston Globe
"The highlight of the book is an extensive interview with the Iranian philosopher Ramin Jahanbegloo that deserves the widest possible audience. . . . After reading this short book, I had to wonder if there might be another legitimation crisis under way – one affecting American scholars and activists who see themselves as progressives, who thrill to that oft-repeated demand to 'speak truth to power.'"
Scott McLemee | Insider Higher Ed
"In a perfect world, someone with the power to stop the imminent pre-emptive military strike against Iran would find the time to pick up a little pamphlet published the Prickly Paradigm Press and spend a few hours considering the intellectual stakes in the Great Satan's latest confrontation with the Axis of Evil. . . . Reading 'Legitimation Crisis' in Tehran by Danny Postel offers a very different view of the 'fundamentalist Iran' so casually discussed in Washington and it underscores the dangerous simplifications which are becoming a habitual liability of the Bush administration."
Stabroek News (Guyana)
"A succinct but hard-hitting argument. . . . The most astute argument presented by Postel is his revelatory account of how Western leftists, by prioritising their own opposition to American imperialism, have abandoned Iranian liberals in their fight for freedom and democracy. . . . Despite its brevity, Postel's work raises urgent questions about the orientation of the Western left towards pro-democracy movements in different parts of the world."
Rafia Zakaria | Frontline
"In Reading 'Legitimation Crisis' in Tehran, Postel takes the US left to task for neglecting this important social movment and suggest that the new Iranian democratic discourse is an original form of  'liberal Third Worldism' that is distinct from neoliberalism and deserving of our support."
Janet Afary, Kevin Anderson | The Nation
"Short and lively . . . a return to the 18th-century form of argumentative prose."--Time Out Chicago

Jonathan Messinger | Time Out Chicago
"This is very timely book that addresses a crucial question in our time, namely, the solidarity and sympathy that the progressive forces in the west and the United States can extend to their counterparts in Iran. The progressive forces, the NGOs, and intellectuals can do much more that just opposing a war in Iran; they can and should actively get involved in supporting the reforms in Iran. Postel's plea in this direction is quite helpful and persuasive. We can fruitfully compare the current situation of Iran to that of the last years of Soviet time and the failure of the progressive forces in the west to support the movement of the people in the Soviet societies and the disastrous consequences thereof. Hence the importance of Postel's warning and plea."
Farzin Vadhat | LOGOS
"Danny Postel's Reading 'Legitimation Crisis' in Tehran is particularly thought-provoking. It brings to light a new interpretation of contemporary Iranian politics that offers an alternative to neoconservative democracy promotion. The book also offers a self-critical look at the politics of the Left, holding liberals responsible for their lack of solidariy with Iranian democrats in their  struggle against authoritarianism. . . . Reading 'Legitimation Crisis'in Tehran forces us to ask a crucial question: What is the best way to promote democracy in Iran?"
Babak Rahimi | Middle East Policy
Be the first to know
Get the latest updates on new releases, special offers, and media highlights when you subscribe to our email lists!