Distributed for Gingko Library
Religious Imaginations
How Narratives of Faith are Shaping Today's World
9781909942202
9781909942233
Distributed for Gingko Library
Religious Imaginations
How Narratives of Faith are Shaping Today's World
Market globalization, technology, climate change, and postcolonial political forces are together forging a new, more modern world. However, caught up in the mix are some powerful religious narratives that are galvanizing peoples and reimagining – and sometimes stifling – the political and social order. Some are repressive, fundamentalist imaginations, such as the so-called Islamic Caliphate. Others could be described as post-religious, such as the evolution of universal human rights out of the European Christian tradition. But the question of the compatibility of these religious worldviews, particularly those that have emerged out of the Abrahamic faith traditions, is perhaps the most pressing issue in global stability today. What scope for dialogue is there between the Jewish, Muslim, and Christian ways of imagining the future? How can we engage with these multiple imaginations to create a shared and peaceful global society? Religious Imaginations is an interdisciplinary volume of both new and well-known scholars exploring how religious narratives interact with the contemporary geopolitical climate.
 
Read More

about Religious Imaginations
Read Less

about Religious Imaginations
---
320 pages | 6 x 9 | © 2018
---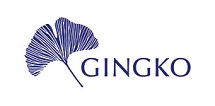 View all books from Gingko Library
Reviews
"Religious Imaginations contains many challenging essays that suggest how vital it is for the world's religions and faith communities to involve themselves with the world in deep and abiding ways, while respecting diversity and humanity as key principles."
Journal of Interreligious Studies
"A rich volume . . . . The contributors to the volume bring an extraordinary wide array of critical reflections on the theme of religious imagination from interdisciplinary standpoints and professional experiences, which also go well beyond academia—for example, diplomacy, and religious leadership."
Reading Religion
Back to top
Table of Contents
James Walters, Introduction
 
Religious Imaginations and Global Transitions
Craig Calhoun, The world is more than it may seem
Karen Armstrong, What can our scriptures tell us?
Mona Siddiqui, Time, space and the ethics of religious narratives
Anba Angaelos, Christian imagination in today's world
Ophir Yarden - The Balfour Declaration: From Imagining a State to Re-imagining Majority-Minority Relations in Jewish Thought and the Jewish State 
John Casson, Diplomacy and the religious imagination
Mena Mark Hanna, Music and the religious imagination
 
 
Reimagining Doctrine
Kamran Bashir: Reimagining the formative moments of Islam
Mohammed Nizami: Reimagining Doctrines: Maturing religious narratives for the formulation of an Islamic political theology
Abby Day, Believing in belief
Elena Arlyapova: Interreligious relations in contemporary Russia (on the materials of the cities of Moscow, Kazan and Ufa)
 
Challenges of Modern Faith
Eileen Barker, New religious movements as resources in a changing world
Thahir Jamal, Muslim movements as Interpreters of Islamic Principles: Imagination of a New social and political order in South India
Oliver Davies, Religions and the scientific imagination
Catriona Robertson, Who do you trust? Enabling cross-religious involvement in public life for a peaceful and equitable future
 
The Making of Modern Religion
Hussein Omar, The invention of 'minority' and the making of sectarianism in the Arab world
Adrian Gregory, The birth of Christian Zionism and the origins of the Balfour Declaration
Patrick Houlihan, Roman Catholicism and the origins of human rights
 
Global Issues in Interfaith Relations
Mohammed Gamal, Rethinking Islamic orthodoxy, with special reference to the theory of abrogation 'naskh'
John Fahy, The field of interfaith in the Middle East
Dimitri Cavouras, Jabaliya Bedouins and St Catherine Monks: At the crossroad of dialogue yet at the mercy of geopolitics
Haydar al-Lami, Religious History and Imagined Identity: the case of Iraq-Iran War (1980-1988)
 
Faith and diplomacy
Fabio Petito & Scott Thomas, Religious Engagement in International Relations: From problem-solving theory to prophetic innovation
Jenna Reinbold, Human rights as a narrative of faith
Magdalena Delgado, Discerning the link between normative notions of Islam and Western populism
 
Religion and Sustainability
Khushwant Singh, Spiritual transitions: Natural development is like good medicine – It has no side effects
Emmanuel Karagiannis, Understanding the Islamic Perspective on Environment – Doctrine and Practice
Caleb Gordon, The Relationship of Ecological Science to Christian Narrative
 
Imagining Religious Leadership in the Future
Abu Bakr Muhammad, The role of religious leaders in ensuring a non-violent future
Roland Stolte, Introducing the Foundation House of One, Bangui, CAR
Megan Shore, Religious Leadership in South Africa's transition
Read More

about table of contents
Read Less

about table of contents
Be the first to know
Get the latest updates on new releases, special offers, and media highlights when you subscribe to our email lists!