9781910820896
A clear-eyed examination of Ireland and Northern Ireland's efforts to provide justice for victims of institutional abuse.
 
REDRESS explores how Ireland and Northern Ireland have dealt with the past century's legacy of institutional abuse, focusing on those who suffered in Magdalene Laundries, industrial and reformatory schools, homes for unwed mothers, and in the two countries' closed and secretive adoption system. The authors of the essays collected here interrogate the structures that perpetuated widespread and systematic abuses in the past, and consider how political arrangements continue to exert power over survivors and their relatives, as well as controlling the remains and memorialization of the dead. The collection forensically examines both Ireland and Northern Ireland's so-called "redress" schemes and investigations, and the statements of apology that accompanied them. With diverse and interdisciplinary perspectives, this collection considers how a survivor-centered approach to transitional justice might assist not only those personally affected by institutional abuses, but also policymakers, scholars, and the public at large. The editors of REDRESS are donating all royalties in the name of survivors and all those affected by Ireland's carceral institutions and family separation to the charity Empowering People in Care (EPIC).
Read More

about REDRESS
Read Less

about REDRESS
---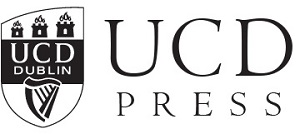 View all books from University College Dublin Press
Reviews
"Redress should be read by anyone who cares about the vulnerable and those who can influence how they are treated today."
Irish Examiner
"This edited volume of essays is a valuable contribution to that truth-seeking process and how the right to truth can inform redress in a scheme of transitional justice (from darkness to light)."
Village Magazine
"This book is a committed work of academic activism."
Critical Social Policy
Back to top
Table of Contents
Contents

Acknowledgements
Editors' Introduction REDRESS: Ireland's Institutions and Transitional Justice
Katherine O'Donnell, Maeve O'Rourke and James M. Smith


Truth-Telling

Mary Harney, Mari Steed, Caitríona Palmer, Terri Harrison, Rosemary Adaser, Conrad Bryan, Susan Lohan and Connie Roberts
Testimony

Anne Enright
Antigone in Galway: Anne Enright on the Dishonoured Dead

Dan Barry
The Lost Children of Tuam

Clair Wills
Family Secrets

Emer O'Toole
The Mother of Us All


Irish State (In)Justice

Maeve O'Rourke
State Responses to Historical Abuses in Ireland: 'Vulnerability' and the Denial of Rights

Máiréad Enright and Sinéad Ring
State Legal Responses to Historical Institutional Abuse: Shame, Sovereignty and Epistemic Injustice

Colin Smith and April Duff
Access to Justice for Victims of Historic Institutional Abuse

Conall Ó Fátharta
State's Reaction is to Deny, Delay and to Buy Silence


Transitional Justice: Opportunities, Limits

Ruth Rubio Marín
Reparations for Historic Institutional Gender Violence in Ireland: Learning from Transitional Justice

Fionnuala Ní Aoláin
The Inner and Outer Limits of Gendered Transitional Justice

James Gallen
Transitional Justice and Ireland's Legacy of Historical Abuse


Motherhood and Adoption

Paul Michael Garrett
Creating 'Common Sense' Responses to the 'Unmarried Mother' in the Irish Free State

Mary Burke
'Disremembrance': Joyce and Irish Protestant Institutions

Claire McGettrick
'Illegitimate' Knowledge: Transitional Justice and Adopted People

Caitríona Palmer
'It Steadies Me to Tell These Things': Memoir and the Redemptive Power of Truth-Telling


Children in State Care

Rosemary Nagy
Transitional Justice, Trauma and Healing: Indigenous Residential Schools in Canada

Patricia Lundy
'I Just Want Justice': The Impact of Historical Institutional Child-Abuse Inquiries from the Survivor's Perspective

Emilie Pine, Susan Leavy and Mark T. Keane
Visualising the Transfers of Abusers in the 2009 Ryan Report


Knowledge, Memory and the Magdalene Laundries

Katherine O'Donnell
Official Ireland's Response to the Magdalene Laundries: An Epistemology of Ignorance

Laura McAtackney
Materials and Memory: Archaeology and Heritage as Tools of Transitional Justice at a Former Magdalene Laundry

Truth-telling and the Archive

Shurlee Swain
'Finding the me who I truly never quite knew': Lessons from Australia's Find & Connect Project in Facilitating Records Access

Gordon Lynch
Transitional Justice, Non-Recent Child Abuse and Archival Research: Lessons from the Case of the UK Child Migration Programmes

James M. Smith
Knowing and Unknowing Tuam: State Practice, the Archive and Transitional Justice


Notes
Bibliography
Index
Read More

about table of contents
Read Less

about table of contents
Be the first to know
Get the latest updates on new releases, special offers, and media highlights when you subscribe to our email lists!