Distributed for Gingko Library
Revealing the Unseen
New Perspectives on Qajar Art
9781909942646
Distributed for Gingko Library
Revealing the Unseen
New Perspectives on Qajar Art
Collected articles on Iranian art from the Qajar dynasty.

The thirteen articles in this volume were originally given as presentations at the symposium of the same name organized in June 2018 by the Musée du Louvre and the Musée du Louvre-Lens in conjunction with the exhibition The Empire of Roses: Masterpieces of 19th Century Persian Art. The exhibition explored the art of Iran in the nineteenth and early twentieth centuries, while the nation was under the rule of the Qajar dynasty. The symposium set out to present research on previously unknown and unpublished objects from this rich period of art history.
 
This volume, published with the Louvre Museum in France, is divided into four sections. The first, "Transitions and Transmissions," is dedicated to the arts of painting, illumination, and lithography. The focus of the second section, entitled "The Image Revealed," also considers works on paper, looking at new themes and techniques. "The Material World" examines the use of materials such as textiles, carpets, and armor. The articles in the final section discuss the history of two groups of artifacts acquired by their respective museums.
 
Read More

about Revealing the Unseen
Read Less

about Revealing the Unseen
---
216 pages | 115 color plates | 6 x 9
---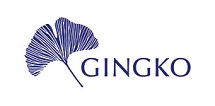 View all books from Gingko Library
Reviews
"Beautifully presented, this new book expands the current scholarship on Qajar art in many valuable directions."
Moya Carey, Curator of Islamic Collections, Chester Beatty Library, Dublin
Back to top
Table of Contents
Boozari, Ali
Mirza Hassan bin Aqa Seyyed Mirza Isfahani: A Bridge Between the Elite and Popular Art in the Qajar Period

Diba, Layla
Alternative Art Histories, Qajar Photography and Contemporary Iranian Art

Gruber, Christiane
Without Pen, Without Ink: The Practice of Khatt-i Nakhuni in the Qajar Period.

Fellinger, Gwenaëlle
Shimmering mirages: 19th-century ikat velvets

Maury, Charlotte et Guillaume, Carol
Artists and patrons: comments about the 1644 album from the Golestan palace and the painter Mu?ammad Baqir

Maktabi Hadi
Power and Wealth: Carpets as Diplomatic Gifts & Feudal Tribute under the Qajars

Phillip, Filiz C.
Chahar Ayna: Form, Function, and Decoration of an Enigmatic Iranian Armour

Rettig, Simon
The Ezzat-Malek Soudavar Shahnama of Firdawsi: An early Qajar illustrated manuscript from Isfahan

Stanley, Tim
Razi Taliqani and the struggle to keep illumination alive

Szanto Ivan
Pearls of Persian Painting at Random Strung in Eastern Europe

Vasilyeva Daria
Iranian diplomatic gifts and trophies of 1820's in the State Hermitage Museum

Voigt Friedericke
For close observation: imagery in the architecture of Qajar Iran
Read More

about table of contents
Read Less

about table of contents
Be the first to know
Get the latest updates on new releases, special offers, and media highlights when you subscribe to our email lists!