9781883982515
From 1968 to 1972, St. Louis was home to the Black Artists' Group (BAG), a seminal arts collective that nurtured African American experimentalists involved with theater, visual arts, dance, poetry, and jazz. Inspired by the reinvigorated black cultural nationalism of the 1960s, artistic collectives had sprung up around the country in a diffuse outgrowth known as the Black Arts Movement. These impulses resonated with BAG's founders, who sought to raise black consciousness and explore the far reaches of interdisciplinary performance—all while struggling to carve out a place within the context of St. Louis history and culture.
A generation of innovative artists—Julius Hemphill, Oliver Lake, and Emilio Cruz, to name but a few—created a moment of intense and vibrant cultural life in an abandoned industrial building on Washington Avenue, surrounded by the evisceration that typified that decade's "urban crisis." The 1960s upsurge in political art blurred the lines between political involvement and artistic production, and debates over civil rights, black nationalism, and the role of the arts in political and cultural struggles all found form in BAG.
This book narrates the group's development against the backdrop of St. Louis spaces and institutions, examines the work of its major artists, and follows its musicians to Paris and on to New York, where they played a dominant role in Lower Manhattan's 1970s "loft jazz" scene. By fusing social concern and artistic innovation, the group significantly reshaped the St. Louis and, by extension, the American arts landscape.
Read More

about Point from which creation begins
Read Less

about Point from which creation begins
---
344 pages | 30 illus | 6 x 9
---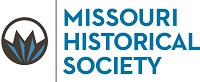 View all books from Missouri Historical Society Press
Reviews
"Looker has written a cogent and provocative study of the Black Artists' Group of St. Louis. . . His synthesis of primary and secondary sources as well as the use of oral interviews and discographies results in a well-researched and lively examination of another aspect of American and African American history. Point from Which Creation Begins is a must read for any student of music and urban history."
Journal of African American History
"Rich and encyclopedic in its discussion of BAG's members, Looker's excellent study presents BAG as a collaboration among local black artists, writers, poets, painters, musicians, dancers, and dramatists. Readers are rewarded with elegant portrayals of notable names and places that remain prominent on the contemporary arts landscape."
Missouri Historical Review
"Looker's work demonstrates the historical importance of unlocking the various dimensions of the African American past by studying black organizations that made a difference in the life of the community but may be lost to contemporary times. . . This is certainly not a problem today because of Looker's investigation and vision."
Journal of American History
"A captivating look at a group of artists working in various disciplines and trying to make sense of a tumultuous time in the history of America. . . Highly recommended."
Choice
"The definitive story of the collective. . . . The holistic view Looker adopts in his text is absolutely key to making it work. . . . Most importantly, it provides a template for focused creativity as a tool for social mobilization."
AllAboutJazz.com
Be the first to know
Get the latest updates on new releases, special offers, and media highlights when you subscribe to our email lists!