 Distributed for ForeEdge
The Politics of Piracy
Crime and Civil Disobedience in Colonial America
9781611686982
Distributed for ForeEdge
The Politics of Piracy
Crime and Civil Disobedience in Colonial America
The seventeenth-century war on piracy is remembered as a triumph for the English state and her Atlantic colonies. Yet it was piracy and illicit trade that drove a wedge between them, imperiling the American enterprise and bringing the colonies to the verge of rebellion. In The Politics of Piracy, competing criminalities become a lens to examine England's legal relationship with America. In contrast to the rough, unlettered stereotypes associated with them, pirates and illicit traders moved easily in colonial society, attaining respectability and even political office. The goods they provided became a cornerstone of colonial trade, transforming port cities from barren outposts into rich and extravagant capitals. This transformation reached the political sphere as well, as colonial governors furnished local mariners with privateering commissions, presided over prize courts that validated stolen wares, and fiercely defended their prerogatives as vice-admirals. By the end of the century, the social and political structures erected in the colonies to protect illicit trade came to represent a new and potent force: nothing less than an independent American legal system. Tensions between Crown and colonies presage, and may predestine, the ultimate dissolution of their relationship in 1776. Exhaustively researched and rich with anecdotes about the pirates and their pursuers, The Politics of Piracy will be a fascinating read for scholars, enthusiasts, and anyone with an interest in the wild and tumultuous world of the Atlantic buccaneers.
Read More

about The Politics of Piracy
Read Less

about The Politics of Piracy
---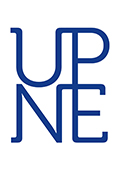 View all books from University Press of New England
Back to top
Table of Contents
Introduction: The Sorrowful Tale of Robert Snead • PART I. BEGINNINGS • London Fog: A Brief, Confusing History of English Piracy Law • The Phantom Fleet of Porto Principe: Jamaican Privateering under Charles II • "A Spot upon Our Garment": The Red Sea Fever in Colonial New York, 1691–1698 • PART II. AN EMPIRE IN CRISIS • Voyage of the Fancy, 1696 • A Tale of Two Trials • The Ballad of Henry Every: Criminality and Print Culture in the Public Sphere • PART III. PIRATE NESTS • "Ignorance of Their Duty": A New Jersey Warning, 1697 • A Society of Friends: Quakers and Illicit Trade in Colonial Pennsylvania • "A Bloody Crew of Privateers": Resistance and Right in Rhode Island • PART IV. ROPE'S END • The Bonds of Slavery: Law, Letters, and the Resumption Bill of 1701–1702 • From Community to Periphery: Trial and Execution in the American Colonies, 1705–1730 • Conclusion: Forgotten Revolutions • Notes • Bibliography • Acknowledgments • Index
Read More

about table of contents
Read Less

about table of contents
Be the first to know
Get the latest updates on new releases, special offers, and media highlights when you subscribe to our email lists!