9788364177446
9788364177583
The International Art Exhibition for Palestine took place in Beirut in 1978 and mobilized international networks of artists in solidarity with anti-imperialist movements of the 1960s and '70s. In that era, individual artists and artist collectives assembled collections; organized touring exhibitions, public interventions and actions; and collaborated with institutions and political movements. Their aim was to lend support and bring artistic engagement to protests against the ongoing war in Vietnam, the Pinochet dictatorship in Chile, and the apartheid regime in South Africa, and they were aligned in international solidarity for anti-colonial struggles. Past Disquiet brings together contributions from scholars, curators and writers who reflect on these marginalized histories and undertakings that took place in Baghdad, Beirut, Belgrade, Damascus, Paris, Rabat, Tokyo, and Warsaw. The book also offers translations of primary texts and recent interviews with some of the artists involved.
Read More

about Past Disquiet
Read Less

about Past Disquiet
---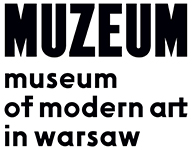 View all books from Museum of Modern Art in Warsaw
Reviews
"Using innovative methodologies for Art history by capturing the contacts and ramifications of a history of transnational political and artistic solidarities, the book initiates a new chapter in the investigation that was launched in 2008 by the re-discovery of the 1978 exhibition catalogue. From conflicts in Latin America to the political and artistic contestation of the Apartheid, this prospective research recounts the history of museums in exile, from the donation of works in support of the creation of art museum and the recognition of oppressed peoples by international artists. The commitment to these causes by artistic communities, works and exhibitions are conceptualized as tools of resistance that create spaces of hospitality, fragments of exiled museums through travelling shows that 'restore rejected narratives, a necessary effort for building a holistic picture of history, […] [that] revive at least fragments or strains of alternative narratives about the shape of international exchange and interpersonal solidarity.' Kristine Khouri and Rasha Salti, by blending together personal narratives and accounts,translated historical texts, essays and archives, not only bring 'visibility to marginalized art history and forgotten exhibitions; [they] also [revive] a recent past, a time when militant artists brought art to the heart of political action.'"
Critique d'art
"Kristine Khouri and Rasha Salti have uncovered an extraordinary lost history, not simply of one exhibition but several artistic networks of international solidarity, from Palestine to Chile, Poland to South Africa, that once made up the international cultural landscape."
The Financial Times
Back to top
Table of Contents
I Introducing Past Disquiet

Bartomeu Marí
Anselm Franke
Joanna Mytkowska
Kristine Khouri and Rasha Salti

II On Past Disquiet

Kristine Khouri and Rasha Salti
Transnational Solidarity Networks and Speculative Histories: 1960s–1980s

III Essays / Interviews / Documents

Sliman Mansour
Interview by Mohanad Yaqubi on behalf of the editors

Reem Shilleh and Mohanad Yaqubi
Prologue: The London Film Connection

Alia Nakhli
Writing the History of Modern Arab Art

Toni Maraini
Interview by Kristine Khouri and Rasha Salti

Toni Maraini
"For a Cultural Humanism" (1977)
"In the Margins of the Biennial" (1978)
"Interview with Farid Belkahia" (1978)

Anneka Lenssen
Material Support: On Arab Artists' Unions and Solidarity

Nakajima Izumi
Dream for Solidarity: Palestinian Art, JAALA, and Haryu Ichiro in the 1970s and 1980s

Vladimir Tamari
Interview by Rasha Salti

Dominika Blachnicka-Ciacek
Lost in Transition? The Forgotten History of Exchanges between Communist Poland and the Palestine Liberation Organization

Katarzyna Matul
"Art Instead of Politics": Polish Artists "in Solidarity" with Palestine and Chile in the 1970s and 1980s

Jérôme Bazin
Seeing Near, Seeing Far: What Do Images Tell Us About Solidarity in Popular Democracies?

Jelena Vesic
Trajectories of Solidarity in Time: The "Week of Latin America" in Belgrade, Students' Cultural Center, 1977

Sara Catenacci
Solidarity and Socially Engaged Art in 1970s Italy

Catherine Dossin
The Brush and the Kalashnikov: The Political Vistion of the Jeune Peinture from Paris to Beirut

Caroll Yasky and Claudia Zaldívar
An Atypical Museum: The Museo de la Solidaridad Salvador Allende

Elodie Lebeau
When Solidarity Became Art: The Museo Internacional de la Resistencia Salvador Allende (1975–90)

Ernest Pignon-Ernest
Interview by Rasha Salti

Maede Rei
Interview by Kristine Khouri and Rasha Salti

Gordon Metz and André Odendaal
Interview by Rasha Salti

List of Works and Photo Credits

Read More

about table of contents
Read Less

about table of contents
Be the first to know
Get the latest updates on new releases, special offers, and media highlights when you subscribe to our email lists!