Photography in Southeast Asia: A Survey is a comprehensive attempt to map the emergence and trajectories of photographic practices in Southeast Asia. The narrative begins in the colonial era, at the point when the transfer of photographic technology occurred between visiting practitioners and local photographers.

Illustrated with some 200 photographs, and with individual chapters dedicated to the countries of Brunei, Cambodia, Indonesia, Laos, Malaysia, Myanmar, Singapore, Thailand, The Philippines and Vietnam, the book ranges from the immediate postwar era to present day, focusing on photographers who demonstrate strong agency and autonomy in their practice. The relationship between art and photography, which has been defined very narrowly over the decades, is re-examined in the process. Photography also offers an entry point into the cultural and social practices of the region, and a prism into the personal desires and creative decisions of its practitioners.
Read More

about Photography in Southeast Asia
Read Less

about Photography in Southeast Asia
---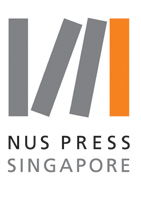 View all books from Nus Press Pte Ltd
Reviews
"Combining archival research, social analysis, and aesthetic criticism, Wubin presents a comprehensive history of photography practices—artistic, recreational, and official—in ten countries, from Myanmar to Indonesia."
Art in America
"[Wubin's] book provides a solid framework, built on years of research, conversations, and meetings, to begin to critically explore the region's varied histories and notable practitioners around an oft-unsung medium. For those interested in exploring the history of the practice outside of the West or looking at art history within the Southeast Asian region, this book is invaluable."
Hyperallergic
"Informed by years of research in Southeast Asian photography, Wubin's extensive survey, covering generations of practitioners across ten countries from Laos to Singapore, extends beyond to offer a glimpse into the region's colonial and post-colonial histories, politics, and social landscapes, all of which are inevitable path pavers and dividers in the way we have come to make, consume, and value images and their makers."
Invisible Photographer
"A worthy contribution that raises the discourse on, and the stakes of, photography in Southeast Asia."
History of Photography
"This book offers one of the most comprehensive look into photography and its influential photographers in the region. . . . [I]t's an absolute joy to read."
CAPA Asia
"Where Photography in Southeast Asia stands out, apart from giving voice to some very eloquent photographers, is in pinpointing singularities that ripple across the region. These include practitioners' self-critiques and sources of inspiration, perceptions of East-West frameworks, as well as pragmatic considerations such as available facilities, remuneration and education."
Third Text
"Currently the most comprehensive in its documentation and an important springboard to further the conversation about the medium."
Star2.com
"Ambitious in scope. . . . A beautifully produced and extensively illustrated book."
Sojourn
"There is no other book surveying photography in the region so broadly or so thoroughly. It is a much-needed reference."
Journal of Burma Studies
"An innovative approach to a medium that is often not considered an art form and is therefore overlooked in surveys of Southeast Asian art history. This original study also offers an insight into the role of images and visuality in shaping Southeast Asian society, culture, and politics."
Nora Taylor, School of the Art Institute of Chicago
"An incredible vista of the artistic output and intellectual debates in this culturally rich and diverse but oft-overlooked region, commendable for the writer's tireless efforts in retracing historic forces and themes and investigating the politics of the image-creation shaping Southeast Asian photographers today."
Yudhi Soerjoatmodjo
Be the first to know
Get the latest updates on new releases, special offers, and media highlights when you subscribe to our email lists!