9789813251830
9789813251991
9789813252103
A detailed study of agrarian change, the persistence of food insecurity, and the most significant policy to address poverty in rural Indonesia.
 
Economic growth in the middle-income countries of Southeast Asia over the past few decades has been widely praised for reducing poverty in both absolute and relative terms. Indonesia is a prime example. But while poverty has declined in Indonesia, patterns of food poverty persist across Indonesia. What explains this troubling paradox? How does it relate to Indonesia's enthusiastic embrace of the "entitlements revolution," the use of direct cash transfers as a tool for reducing poverty and building social inclusion?
 
This book analyzes the nature and social consequences of economic development and agrarian change processes in rural Indonesia in relation to the scope and effectiveness of Indonesia's social protection programs. The findings are based on a series of extensive ground-up case studies in Indonesian communities in a variety of eco-agrarian settings that seek to understand the drivers of food insecurity and vulnerability at a household level. The results show that while high-value farming, diversification, and migration may offer a means of economic progress for poor households, opportunities for accumulation are limited. This, the authors show, is due to the way class, gender, and power work in remote local contexts, and the fact that much surplus income is used for enhanced consumption and changing lifestyles. There are few signs of the classical structural transformation of the countryside which has historically been considered the most decisive pathway out of rural poverty. The authors conclude that social assistance is unlikely to counter the persistence of rural poverty, food insecurity, and precarity in the absence of other redistributive strategies that shift the structural drivers of inequality.
 
Read More

about The Paradox of Agrarian Change
Read Less

about The Paradox of Agrarian Change
---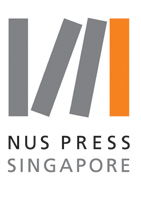 View all books from Nus Press Pte Ltd
Back to top
Table of Contents
List of Figures
List of Tables
Acknowledgements
Acronyms and Glossary
Part One: Agrarian Change and Social Protection
1. Understanding Agrarian Change: Scenarios of Agricultural Development, Income Diversification, Food Poverty and Nutritional Insecurity in Indonesia
John F. McCarthy, Gerben Nooteboom and Andrew McWilliam
2. Agrarian Scenarios and Nutritional Security in Indonesia
John F. McCarthy, Gerben Nooteboom and Andrew McWilliam
3. Social Protection and the Challenge of Poverty in Indonesia
Andrew McWilliam, John F. McCarthy, Gerben Nooteboom and Naimah Talib
Part Two: The Analysis and Structure of Rural Poverty
4. Thriving but not Growing: Wealth, Food Insecurity and Precarity in Rural Java
Gerben Nooteboom and Pande Made Kutanegara
5. Progressing Sideways in the Rice Lands: Livelihood Change and Nutritional Insecurity in Aceh
John F. McCarthy, Nulwita Maliati and Shaummil Hadi
6. Agrarian Change, Vulnerability and the Community Economy in Sumba
Jacqueline Vel and Stepanus Makambombu
7. Affluence, Generational Poverty and Food Security in the Oil Palm Landscapes of North Sumatra
Henri Sitorus and John F. McCarthy
8. Poverty, Vulnerability and Social Protection in Upland Java: The "Haves" and the "Have Nots"
Lisa Woodward
9. Between the Sea and a Hard Place: Fisheries Degradation and Livelihood Precarity in a West Bali Coastal Community
Carol Warren
10. Sustaining Livelihoods from the Seas: Sama Bajo Vulnerabilities and Resilience
Andrew McWilliam, Nur Isiyana Wianti and Yani Taufik
Part Three: Social Protection
11. Are Conditional Cash Transfer Policies Implementable? Social Cash Transfers and Emergent Patterns of Entitlement in Rural Aceh
John F. McCarthy, Shaummil Hadi and Nulwita Maliati
12. The Arrival and Implementation of Conditional Cash Transfers in Indonesia
Pande Made Kutanegara, Gerben Nooteboom and Michelle Pols
13. Village Politics, Ritual Deliberation and the Problem of Beneficiary Mistargeting in Central Java
Katiman
14. Conditional Cash Transfers, Global Politics and the Development of Indonesia's Social Protection Policy
Mulyadi Sumarto
Part Four: Conclusions
15. Agrarian Change and Social Assistance Outcomes
John F. McCarthy, Andrew McWilliam, Gerben Nooteboom, Pande Made Kutanegara, Rudy Purba, Henri Sitorus, Jacqueline Vel, Carol Warren and Lisa Woodward
16. Conclusions and Implications: Paradoxes of Agrarian Change and Social Protection
John F. McCarthy, Andrew McWilliam and Gerben Nooteboom
17. Epilogue: The COVID-19 Pandemic, Changing Agrarian Scenarios and Social Assistance
John F. McCarthy, Andrew McWilliam, Carol Warren, Vania Budianto, Shaummil Hadi, Pande Made Kutanegara, Nulwita Maliati, Stepanus Makambombu, Gerben Nooteboom, Henri Sitorus, Jacqueline Vel, Yunita Winarto and Lisa Woodward
List of Contributors
Index
Read More

about table of contents
Read Less

about table of contents
Be the first to know
Get the latest updates on new releases, special offers, and media highlights when you subscribe to our email lists!