9788393381845
9788364177125
By placing emerging artists in their political and social contexts, this collection attempts to confront the new activist scene that has arisen in the Russian art world during the past years. The recent explosion of protests in Russia—often with their very purpose being to decry the lack of artistic freedom—is a symptom of a fundamental change in culture heralded by Vladimir Putin's first election. This shift was precipitated by the change to a highly commercial, isolated world, financed and informed by oligarchs. In response, the Russian contemporary art scene has faced shrinking freedom yet an even more urgent need for expression. While much of what is emerging from the Moscow art scene is too new to be completely understood, the editors of this volume seek to bring to light the important work of Russian artists today and to explicate the political environment that has given rise to such work. Post-Post-Soviet? will feature both criticism by writers and scholars, as well as dialogues with artists. Contributors include Boris Kagarlitsky, Ekaterina Degot, Keti Chukhrov, Boris Buden, Artur Zmijewski, and others.
Read More

about Post-Post-Soviet?
Read Less

about Post-Post-Soviet?
---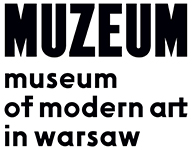 View all books from Museum of Modern Art in Warsaw
Reviews
"One of the most powerful parts of Post-Post-Soviet? is a simple timeline that provides side-by-side chronologies of politics and art, conveying the momentum of the escalating conflict between Russian artists, protesters and the state. The timeline shows how the appropriation of contemporary art by the Russian elite, especially the ultra-rich, has run in parallel with increasing discontent among the less affluent, and with a rising protest scene among Russian artists. A Moscow art gallery shows a socialite's exhibit of her shoe collection, arranged by color; an oligarch-funded gallery is established in an architectural monument of the Soviet avant-garde; the Kandinsky Prize ceremony is held in a suburban shopping mall called Luxury Village; the independent ARTStrelka center becomes the glamorous Strelka Institute, where you can drink a $16 Long Island iced tea. Meanwhile, young people in Novosibirsk start organizing Monstrations, 'annual May Day neo-dadaist flash mob[s]'; Pussy Riot and other groups stage a series of provocative actions; factory workers strike; politically oriented art exhibits and gallery spaces emerge; the economic crisis hits; the May 1st Congress of Creative Workers forms; sixty-six people die and more than 100 are injured after a gas blast in a Siberian mine; a guerrilla group attacks policemen in the Russian Far East; and so on."
Sophie Pinkham | The Nation
Back to top
Table of Contents
Marta Dziewanska, Ekaterina Degot, Ilya Budraitskis
Introduction

I. Timeline

Ilya Budraitskis, Ekaterina Degot, Ekaterina Lazareva
Socio-Political Context and Artworld

II. Dialogues / Essays

Dmitry Vilensky in conversation with Artur Zmijewski
Fucking Winter Outside

Dmitry Gutov in conversation with Ekaterina Degot
Small Talk with the President

Alexey Penzin in conversation with Ilya Budraitskis
The Catastrophes of "Real Capitalism"

Alexander Ivanov in conversation with Ilya Budraitskis
A Taste for Politics

Boris Kagarlitsky in conversation with Ekaterina Degot
Fragile Authoritarianism

Vladimir Malakhov
Orientalism: A Russian Version

Oleksiy Radynski
The Double Periphery

Boris Buden
Nothing to Complete: Something to Start

Ekaterina Degot
The Case of Yerofeev and Samodurov: What Is to be Done and Who Is to Blame?

Arseniy Zhilyaev
Paradise for Kids, Elderly and Artists

Alexey Tsvetkov
A Political Guide to Contemporary Russian Poetry

Ilya Budraitskis, Maria Chekhonadskikh, Yegor Koshelev & Arseniy Zhilyaev
The Lessons of the Biennale Season

Keti Chukhrov
Between Revisited Historical Socialism and Imported Western Discourses

Alek D. Epstein
The Voina Group: Radical Actionist Protest in Contemporary Russia

Vera Akulova
Pussy Riot: Gender and Class

III. Artworks

Selection of Images

IV. Appendix

List of Artists
Index
List of Works and Photo Credits

Read More

about table of contents
Read Less

about table of contents
Be the first to know
Get the latest updates on new releases, special offers, and media highlights when you subscribe to our email lists!