---
Owl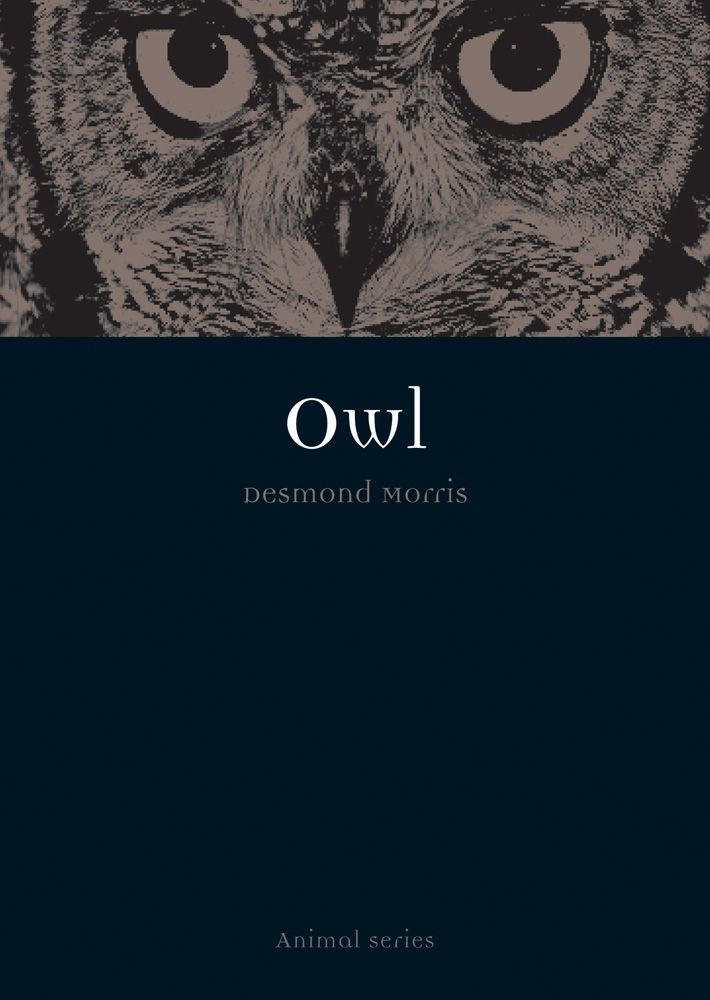 Click
here
for a special, limited-time offer for the entire Animal series.
224 pages | 40 color plates, 60 halftones | 5 3/8 x 7 1/2 | © 2009
From Edward Lear's "The Owl and the Pussycat"to David Lynch's Twin Peaks, owls have been woven into the fabric of popular culture. At times they are depicted as dignified, wise old scholars and at other times as foreboding voyeurs who see all and interrogate with an accusatory, "Who? Who?" In Owl best-selling author Desmond Morris explores the natural and cultural history of these predators of the night who embody both good and evil in turn.
In this fascinating book, Morris describes the evolution, the many species, and the wide spread of owls across the globe. Owls are found on every land mass around the world, with the exception of Antarctica; and as a result of their wide distribution, owls appear in the folktales, myths, and legends of many native peoples—in addition to popular art, film, and literature worldwide. Featuring over 100 telling illustrations from nature and culture, Owl will appeal to the numerous fans of this enigmatic bird, from the friendly Mr. Owls to silent, sinister, hunters of the dark.
Table of Contents
Contents
Introduction
1    Prehistoric Owls
2    Ancient Owls
3    Medicinal Owls
4    Symbolic Owls
5    Emblematic Owls
6    Literary Owls
7    Tribal Owls
8    Owls and Artists
9    Typical Owls
10  Unusual Owls
Timeline
Appendix: Classification of Owls
References
Bibliography
Associations and Websites
Photo Acknowledgements
Index
Review Quotes
Chronicle Review , on the Animal series
"The sometimes unsettling encounter with a real flesh-and-blood specimen of an animal--or, for that matter, the absence of one--is a recurring literary conceit at the beginning of many volumes of the series. . . . In each of the books, the writers frequently mine the nervous roles of tiptoeing birdwatchers or greedy hungers lying in wait for the big game that may never appear. Prosaically, the device . . . underscores that the books in the series are above all essays, and personal ones at that, penned less frequently by professional animal specialists than by interested scholars from literary and history fields; their tone eschews the dry cant and summary overview of the encyclopedia."
For more information, or to order this book, please visit https://press.uchicago.edu
Google preview here