9788364177422
The Other Transatlantic is attuned to the brief but historically significant moment in the postwar period between 1950 and 1970 when the trajectories of the Eastern European art scenes on the one hand, and their Latin American counterparts on the other, converged in a shared enthusiasm for kinetic and op art.
As the axis connecting the established power centers of Paris, London, and New York became increasingly dominated by monolithic trends including pop, minimalism, and conceptualism—another web of ideas was being spun linking the hubs of Warsaw, Budapest, Zagreb, Buenos Aires, Caracas, and Sao Paulo. These artistic practices were dedicated to what appeared to be an entirely different set of aesthetic concerns: philosophies of art and culture dominated by notions of progress and science, the machine and engineering, construction and perception. This book presents a highly illustrated introduction to this significant transnational phenomenon in the visual arts.
 
Read More

about The Other Transatlantic
Read Less

about The Other Transatlantic
---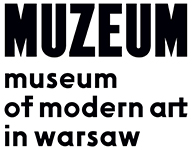 View all books from Museum of Modern Art in Warsaw
Back to top
Table of Contents
I.

Dieter Roelstraete and Abigail Winograd
The Other Trans-Atlantyk: Theorizing Kinetic and Op Art in Eastern Europe and Latin America

Marta Dziewanska
In Praise of Instability: The Exhibition as an Exercise in Historical Imagination

II.

Dušan Barok and Abigail Winograd
Timeline of Events: Between Eastern Europe and Latin America

III.

Ariel Jiménez
Synchronisms and Anachronisms of Modern Art

Andrzej Turowski
The Art of Light and Movement, or L&M

Armin Medosch
Art as Visual Research: The Tendency in New Tendencies

Sasha Obukhova
Toward a Synthesis of the Arts: Dvizhenie (Movement) Group and the Contradictory History of Kinetic Art in the Soviet Union

Anna Katherine Brodbeck
Hand/Dialogue: Abstract Art and Movement in Postwar Brazil and Argentina

Attila Tordai-S.
The Sigma Experience

Waldemar Baraniewski
The Biennale of Spatial Forms in Elblag: Between Form and Structure

Daniel Garza Usabiaga
International Connections through the Kinetic: Transatlantic Dialogues between Eastern Europe and Latin America

Magdalena Moskalewicz
An Exercise in Participation: Op and Kinetic Art in Poland circa 1966

Daniel Muzyczuk
Mobiles, Mobiles, Everywhere: Mediating the Avant-Garde

Anindita Banerjee and Rachel Haywood Ferreira
Writing Other Futures: A Conversation about Science Fiction

Abigail Winograd
People in Motion: Gego and Schendel's Moving Art

IV.

Ferreira Gullar
"Theory of the Non-Object" (1959)

Oskar Hansen
"Open Form" (1959)

Almir Maviginer
"Letter to Matko Meštrovic" (1961)

GRAV
"Enough with the mystifications!" (1963)

Henryk Stazewski
"Statement" (1965)

Lev Nussberg
"Manifesto of the Russian Kineticists, Art Collective Dvizhenie" (1966)

Stefan Bertalan
"Fragments of a Potential Program" (1970)

Constantin Flondor
"The Harmony of Creation–Education" (1970)

Gyula Kosice
"The Hydrospatial City Manifest" (1971)

Carlos Cruz-Diez
"Statement (Extract)" (1975)

List of Works and Photo Credits


Read More

about table of contents
Read Less

about table of contents
Be the first to know
Get the latest updates on new releases, special offers, and media highlights when you subscribe to our email lists!