9788364177378
In 1978, Zofia Rydet (1911–97) began work on a monumental project that would come to be known as her "Sociological Record": photographing the people of Poland at their homes, she produced an extraordinary archive of around twenty thousand negatives. The images include faces, interiors, furnishings, and more. The undertaking consumed Rydet so completely that she was never able to give it final shape through a book or an art show.

Object Lessons, a new volume of essays inspired by an exhibition at the Museum of Modern Art in Warsaw, helps to dispel the myths that have formed around the project in recent years and introduces the photographer to a new global audience. The essays here contextualize and interpret "Sociological Record" from different perspectives, opening up the work to further inquiry as both an object of interpretation and a subject of theoretical interest. Rydet herself remained unresolved over the question of how to define her work, leaving the viewer to ponder whether her magnum opus is a piece of art or science. What does remain undisputed is that "Sociological Record" is a striking testimony of its time.

A fascinating celebration of Rydet's work that is sure to spur on fresh debate about art as a social practice and a tool of knowledge, Object Lessons reminds us of photography's incredible power to provide a visual way of thinking and a provocative method for archiving the world.
 
Read More

about Object Lessons
Read Less

about Object Lessons
---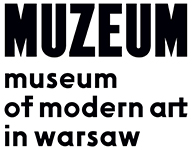 View all books from Museum of Modern Art in Warsaw
Back to top
Table of Contents
Zofia Rydet, "Sociological Record"
Photographs selected by Sebastian Cichocki

Sebastian Cichocki
Art beyond Art

Krzysztof Pijarski
"Perpetual Inventory": An Introduction

I
Anna Beata Bohdziewicz
Wanderings with Zofia Rydet

Adam Mazur
Perhaps the Greatest Polish Woman Photographer: Problematics of Research into the Life and Art of Zofia Rydet

Zofia Rydet, "Sociological Record"
Photographs selected by Sharon Lockhart

II
Ewa Klekot
Between the Ethnographic and Material Culture

Krzysztof Pijarski
Seeing Society, Showing Community: "Sociological Photography" and Zofia Rydet's "Record"

Maren Lübbke-Tidow
Concepts of Agency: Zofia Rydet from the Perspective of German Photographic Art of the 1970s

Abigail Solomon-Godeau
Artist, Oeuvre, Corpus, and Archive: Thinking through Zofia Rydet's "Sociological Record"

Zofia Rydet, "Sociological Record"
Photographs selected by Krzysztof Pijarski

III
Régis Durand
Recording, Representing, Reflecting: Zofia Rydet and the "Reflecting Subject"

Helen Petrovsky
Exploring the Photographic Sign

Lukasz Zaremba
Zofia Rydet: Pictures on Pictures
with a visual response by Witek Orski

IV
Agnieszka Pajaczkowska
"Something that Will Remain": Local Activity Based on Zofia Rydet's Sociological Record

List of Works and Photo Credits

Read More

about table of contents
Read Less

about table of contents
Be the first to know
Get the latest updates on new releases, special offers, and media highlights when you subscribe to our email lists!