Distributed for Gingko Library
On Literature and Philosophy
The Non-Fiction Writing of Naguib Mahfouz: Volume 1
9781909942776
9781909942783
Distributed for Gingko Library
On Literature and Philosophy
The Non-Fiction Writing of Naguib Mahfouz: Volume 1
Naguib Mahfouz is one of the most important writers in contemporary Arabic literature. Winner of the Nobel Prize in 1988 (the only Arab writer to win the prize thus far), his novels helped bring Arabic literature onto the international stage. Far fewer people know his nonfiction works, however—a gap that this book fills. Bringing together Mahfouz's early nonfiction writings (most penned during the 1930s) which have not previously been available in English, this volume offers a rare glimpse into the early development of the renowned author.
            As these pieces show, Mahfouz was deeply interested in literature and philosophy, and his early writings engage with the origins of philosophy, its development and place in the history of thought, as well its meaning writ large. In his literary essays, he discusses a wide range of authors, from Anton Chekov to his own Arab contemporaries like Taha Hussein. He also ventures into a host of important contemporary issues, including science and modernity, the growing movement for women's rights in the Arab world, and emerging ideologies like socialism—all of which outline the growing challenges to traditional modes of living that we saw all around him.
            Together, these essays offer a fascinating window not just into the mind of Mahfouz himself but the changing landscape of Egypt during that time, from the development of Islam to the struggles between tradition, modernity, and the influences of the West. 

Read More

about On Literature and Philosophy
Read Less

about On Literature and Philosophy
---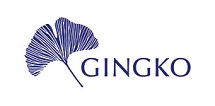 View all books from Gingko Library
Reviews
"These essays . . . give fascinating context to a great novelist's oeuvre, while also shedding light on the interests of literate Egyptians in the early 1930s."
 
Marcia Lynx Qualey | Qantara
"Mahfouz has been associated in the western imagination as his country's great cosmopolitan secularist, a quiet critic of patriarchy and a reasoned voice against the gathering forces of Islamist revivalism. . . . Western readers have historically only had the novels to go by, in situating Mahfouz in the context of Egypt's mid-century transformations. It is only with the English publication of On Literature and Philosophy, the first volume of Mahfouz's non-fiction writing, that there is a body of journalism and essays through which to trace Mahfouz's intellectual journey."
 
Financial Times
"At this time in the twenty-first century when reactionary and fundamentalist religious currents are forcefully asserting themselves wherever one looks, it is wonderful to read these essays on art and culture, on love, on democracy, on Umm Kulthum, on philosophy, on psychology, written when the Arab world's only Nobel Laureate in Literature was a young rnan, and showing that the humanity and depth of his literary oeuvre was part and parcel of his tolerant, open-minded, and secularist world view. Congratulations are due to Gingko Library for setting this series in motion."
 
Banipal: Magazine of Modern Arabic Literature
"As a citizen, Naguib Mahfouz sees civility and the continuity of a transnational, abiding, Egyptian personality in his work as perhaps surviving the debilitating processes of conflict and historical degeneration which he, more than anyone else I have read, has so powerfully depicted."
Edward Said
"One of the greatest creative talents in the realm of the novel in the world."
Nadine Gordimer
"Mahfouz embodied the essence of what makes the bruising, raucous, chaotic human anthill of Cairo possible."
Economist
"He is not only a Hugo and a Dickens, but also a Galsworthy, a Mann, a Zola, and a Jules Romain."
London Review of Books
"Perhaps best known as a novelist, Egyptian Nobel laureate Naguib Mahfouz was a prolific commentator on extraliterary issues, both national and international. On Literature and Philosophy: The Non-Fiction Writing of Naguib Mahfouz collects, for the first time in English translation, a representative selection of his early essays on topics ranging from philosophy in the pre-Socratic era to artistic imagery in the Koran. . . . The anthology provides important insights into mid-twentieth-century currents of thought that informed the acclaimed author's subsequent novels. Dating in large part to the 1930s and 1940s, the essays highlight the consequential influence of European philosophy on the evolution of Arabic intellectual history. According to El-Enany, if Maḥfuẓ "had not been a great novelist, he would have been a great teacher.". . . Recommended."
 
Choice
Back to top
Table of Contents
Introduction
Translator's Preface
The Demise of Old Beliefs and the Emergence of New Ones
Women and Public Office
The Development of Philosophy in the Pre-Socratic Era
The Philosophy of Socrates
Plato and His Philosophy
Anton Checkhov (The Russian Author)
Three of Our Writers
Love and the Sexual Impulse
Philosophy According to the Philosophers
What is the Meaning of Philosophy?
Psychology: Its Trends and Methods, Ancient and Modern
Animal Life and Psychology
The Senses and Sensory Perception
Consciousness
Theories of the Mind
Language
Art and Culture
I Have Read (Part 1)
I Have Read (Part 2)
Of Art and History
Concerning the Book Artistic Imagery in the Qur'an
 
 
Read More

about table of contents
Read Less

about table of contents
Be the first to know
Get the latest updates on new releases, special offers, and media highlights when you subscribe to our email lists!