---
New York in Postcards 1880-1980
The Andreas Adam Collection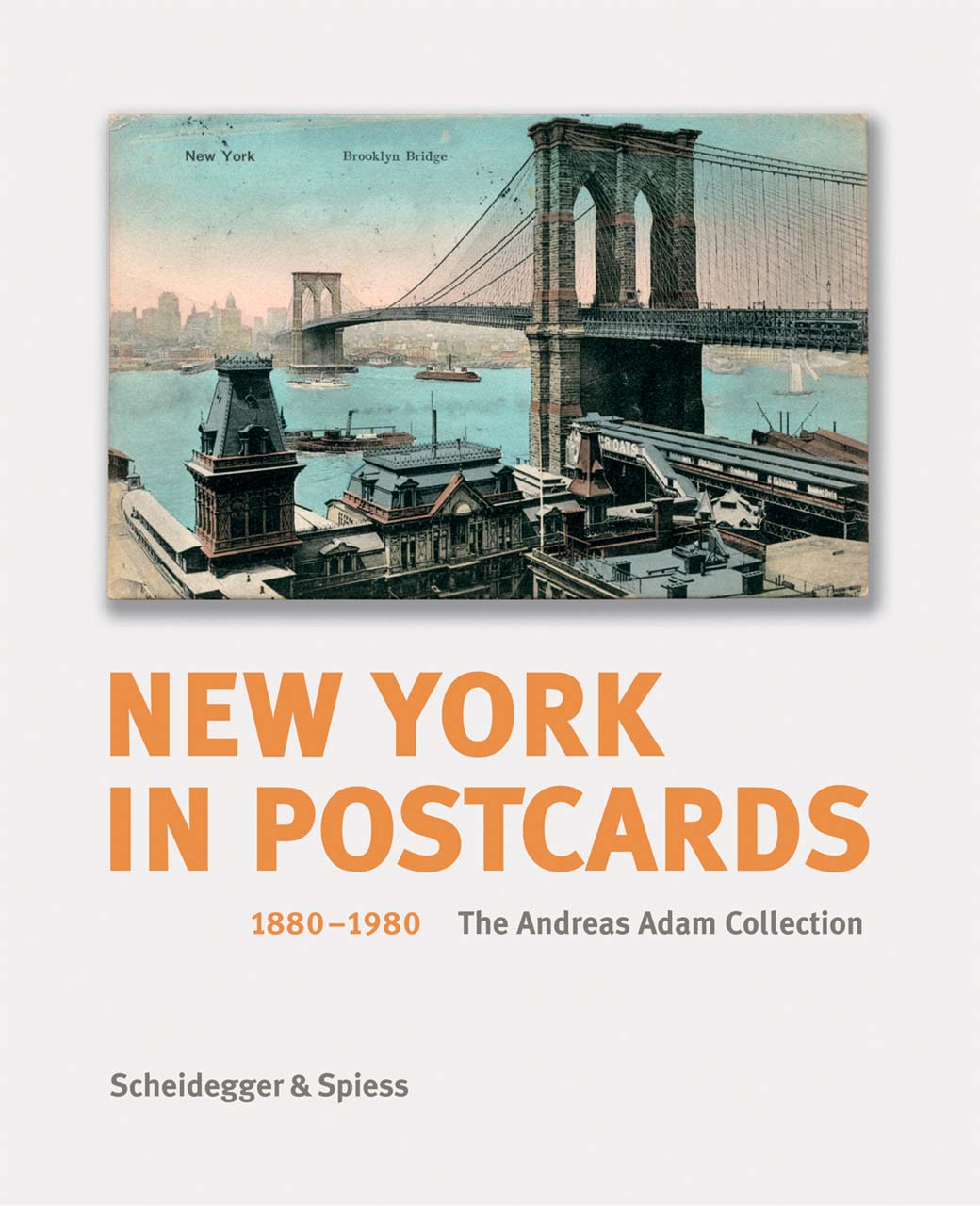 With Essays by Andreas Adam, Paul Goldberger, and Kent Lydecker
560 pages | 948 color plates | 9 x 11 | © 2010
New York is a global icon—the quintessential metropolis. Over three centuries it has morphed from the colonial fur trading hub of New Amsterdam into one of the most vibrant and exciting cities on earth. The history of the Big Apple has been documented many times over in many diverse ways, including books, photographs, and songs. But in this lavish, beautiful volume, Thomas Kramer offers a new perspective, telling the story of New York through Andreas Adam's vast collection of rare picture postcards that recount the city's changing identity and culture over the last century.

The nine hundred well-preserved, vintage cards in New York in Postcards 1880–1980 bring to life the look and feel of their eras in concise visual statements. The cards' striking prints, organized by subject and geographic area, vividly depict every aspect of New York City over the centuries: the Native American village that became Manhattan; nineteenth-century street scenes; famous architectural landmarks; lush gardens; cars and trains; and historical events. The images themselves are a fascinating mélange of artistic mediums. There are archival photographs, as well as paintings and drawings that represent a range of styles from art nouveau to neo-objectivism, naturalism, and pop art. The book is rounded out with essays by Paul Goldberger, the New Yorker's renowned architecture critic, and art historian Kent Lydecker on the visual narrative and the architectural history of New York and the cultural history of the picture postcard. 

An opulent and unparalleled collection of vintage art, New York in Postcards 1880–1980 reveals unexpected facets of Gotham's history and how America is reflected in its triumphant tale.
Review Quotes
Sam Roberts | New York Times
"New York in Postcards, 1880–1980 provides a dual prism for viewing the city. . . . The book serves as both an architectural history and a history of ways of seeing the city."
For more information, or to order this book, please visit https://press.uchicago.edu
Google preview here