 Distributed for University College Dublin Press
Northern Lights: Following Folklore in North-Western Europe - Essays in Honour of BoAlmqvist
Following Folklore in North-Western Europe - Essays in Honour of BoAlmqvist
9781900621632
Distributed for University College Dublin Press
Northern Lights: Following Folklore in North-Western Europe - Essays in Honour of BoAlmqvist
Following Folklore in North-Western Europe - Essays in Honour of BoAlmqvist
---
400 pages
Literature and Literary Criticism:
---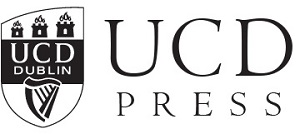 View all books from University College Dublin Press
Back to top
Table of Contents
Remarks on an English epitaph and a Scandinavian folk legend, Bengt af Klintberg quotation proverbs in Ireland, Fionnuala Carson Williams "Caith Maige Tuired" - parable of the battle of Clontarf, Michael Chesnutt dreams in Old Norse and Old Irish literature, Hilda Ellis Davidson international migratory legends concerning the "Black Death" in Iceland, Terry Gunnell the blood brothers' tale, Hermann Palsson "Oidhche Rionnagach Reulagach" -a tale with a sting, Barbara Hillers wedding dance and bridal house in Faeroese folk tradition, Joan Pauli Joensen the "Varolokkur" of Guoriour porbjarnardottir, Jon Hnefill Aoalsteinsson "halt Illu Fran Bufa!" - Til Tolkingen af Kvinneby-Amuletten fra Oland, Jonna Louis-Jensen food-provision strategies on the Great Blasket Island, Patricia Lysaght note on the motif of the wading giant in Irish and Welsh, Proinsias Mac Cana recent settlement on the Great Blasket Island, Criostoir Mac Carthaigh and Barry O'Reilly original name of the Viking settlement at Limerick, Gearoid Mac Eoin "Acallam na Senorach" and Snorri Sturluson's "Edda", Rory McTurk dynamics of traditional song performance and social evolution in Ireland, Tom Munnelly Fer in the North Contree - "with his whole heart" revisited,, Eilis Ni Dhuibhne Almqvist role of the postal questionnaire in the collection of Irish folklore, Bairbre Ni Fhloinn the Irish hobby horse and the Icelandic horse dance, Seamas O. Cathain new light on north-west European dead-child traditions, Anne O'Connor an uaimh "dhraiochta", Micheal O. Curraoin of the "Tiachog" and "Peillic" and objects of straw and rushes, Anne O'Dowd "Lean Ar Do Laimh" - Seansceal Idirnaisiunta I mBealoideas na hEireann, Padraig O. Healai Aithint agus Ainmniu Sna Rannscealta, Daithi O. hOgain confrontational ghost-laying in England and Denmark, Jacqueline Simpson Sceala Aduaidh, Rionach ui Ogain beliefs and world-view of a Swedish crofter, Bodil Nildin-Wall and Jan Wall proverbs and traditional sayings from Easter Ross, Seosamh Watson.
Read More

about table of contents
Read Less

about table of contents
Be the first to know
Get the latest updates on new releases, special offers, and media highlights when you subscribe to our email lists!